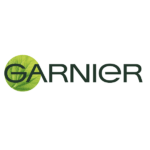 Thanks to our brand partner,
Garnier
While we primp and prep before a night out, our after routine often needs serious work.  It's a fact of life that all you want to do when you get home after a huge night out is slip off your heels and hit your head onto the pillow. Take these five pieces of brilliant advice on board and you'll wake up feeling fabulous.
1. Transport apps.
First thing's first. Assuming you've just spent the night with friends in the city, and you're not fortunate enough to live in surrounding suburbs, you'll be spending a bit of time commuting home – not an attractive prospect when you're so tired you're writing love letters to your bed in your head.
To minimise time spent waiting at bus stops in the cold, or trying to hail the one vacant taxi in hundreds of those already-occupied, you'll need to download transport apps to your phone.
An app for ordering taxis to your location, now or for a later hour; or one outlining the various train and bus routes home – whichever your preferred method for getting home, visit your smart phone's app store and download the relevant transport app. Best of all? They don't cost a cent.
2. Water and rehydration salts.
After a night out, the best thing you can do is hydrate. Late nights and overindulging can cause the body to be drained of water, so it's essential to replace lost fluid to metabolise.
Once home, consider adding a rehydration salt sachet to your water. Designed to speedily replace lost minerals and nutrients, these salts are the fastest way to rehydrate after a night out and have a better night's sleep.
"Consider adding a rehydration salt sachet to your water." Image: iStock.
3. Garnier Micellar Cleansing Water in Oil.
As soon as you're through the door, the thought of cleansing your face under cold water is probably as appealing as working on Christmas Day. In times like this, turn to the new Garnier Micellar Cleansing Water in Oil which removes stubborn make-up.
Simply apply to a cotton pad and gently wipe your face. Done. Just like that your makeup is removed and your face is cleansed and soothed, all thanks to active cleansing ingredients called micelles, which act like magnets to capture makeup, dirt and other impurities. This new Micellar Cleansing Water in Oil combines micelles to lift even the most stubborn make up, and Argan Oil to nourish and replenish skin.
4. Body lotion or oils.
If there's any night that your extensive collection of fragrant-smelling body lotions from well-meaning aunts will come in handy, it's tonight. Straight from the shower, rub lotion over your body, paying particular attention to your limbs that were likely exposed to the cold and drying night air.
An often neglected body part are our feet – chances are they worked particularly hard that night, so give your arches a firm massage with your thumbs as you lotion. It'll do wonders to alleviate the discomfort that has been building throughout the night and help you feel more relaxed.
"An often neglected body part are our feet." Image: iStock.
5. Concealer.
If by chance you danced a little longer than intended the night before, and you're still looking less bright-eyed and bushy-tailed than you'd prefer, use this favourite concealer trick for brighter eyes.
Take your concealer wand, and draw an upturned triangle under your lower lash line. Using a blending brush or sponge, blend the product in under and by the corners of your eyes. Even if you choose to forgo all other makeup for the day, you'll have rid yourself of any remaining evidence of the night before. Job done.
Just as an FYI, you should know that this post is sponsored by Garnier. But all opinions expressed by the author are 100% authentic and written in their own words.
What is your routine after a night out?
At Garnier®, we believe beauty is within us all. Everyone possesses their own natural beauty and everyone has the power to make beauty shine through. As a pioneer in home hair colour and a true skin expert, Garnier also comes in a wide range of products from skincare to hair colour.