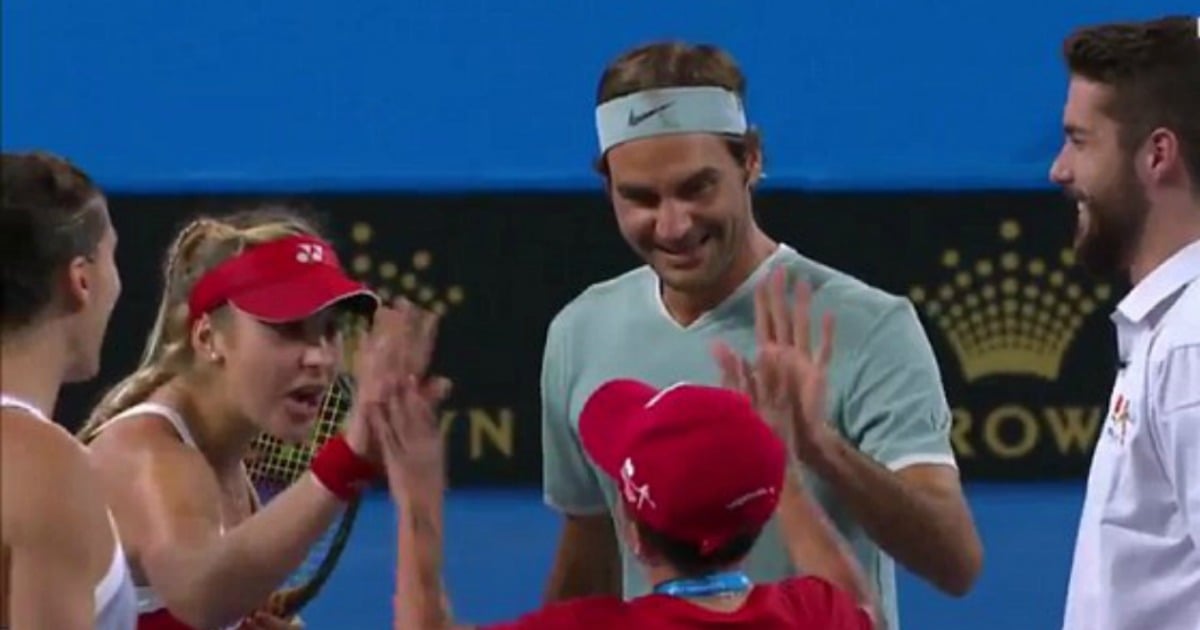 Here you were, thinking Swiss tennis star Roger Federer couldn't be any more perfect. (I know you thought that because we've all thought it).
Well, he's now gone and comforted – by giving a hug AND a high-five – a young girl who was overcome with tears at the prospect of meeting her hero.
Stop, just stop.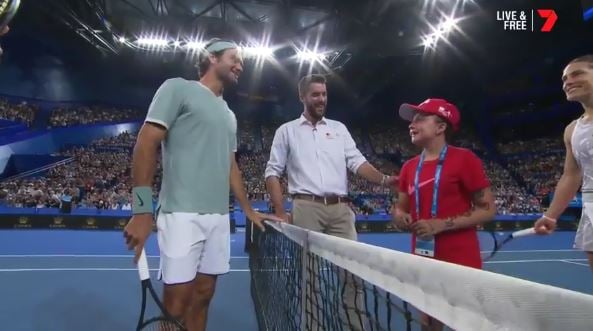 Lily had the honour of tossing the coin before Federer at the Hopman Cup on Wednesday night.
The tennis star was there alongside teammate Belinda Bencic for the mixed doubles rubber, and they were up against Alexander Zverev and Andrea Petkovic of Germany.
Little Lily - dressed in Swiss colours - could not contain her excitement and burst into tears as she walked onto the court.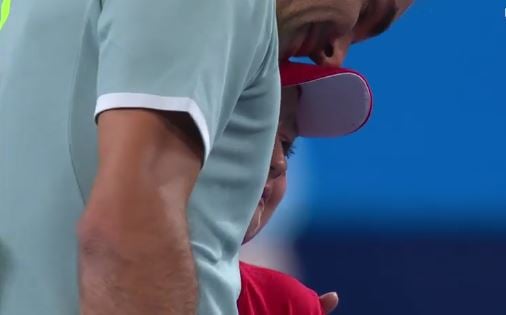 She stood there, next to her idol with the other tennis stars - clearly not so worthy of Lily's tears - towering above her.
She wiped her eyes as Federer put his arm around her and touched his nose to her cap.
Lily didn't need asking who she wanted to call the toss: Federer was her man.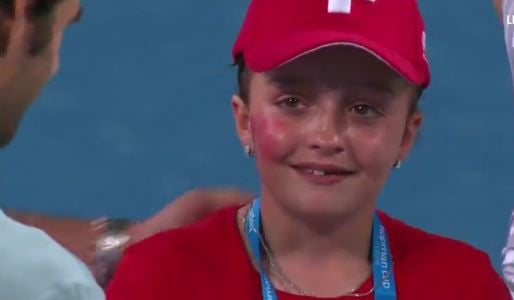 In an even sweeter twist, he asked Lily to call the toss for him.
She said she thought it would be heads, he agreed to go with that.
Lily flipped the coin. It landed heads up. And the pair high-fived.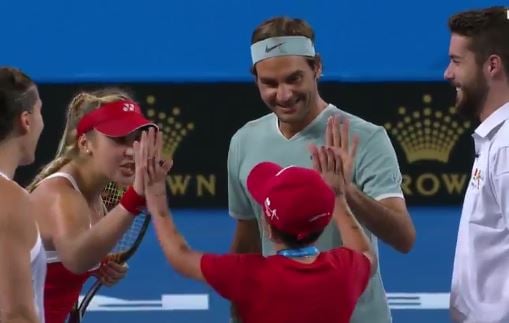 Then Federer and Bencic went onto win the match, no doubt due to the power of little Lily's love and coin-tossing skills.
Consider our hearts melted.
Feature image via Channel 7 Sport.