Disclaimer: This article is intended to be tongue-in-cheek/satire.
Married at First Sight's Sharon has been spotted shopping for baby bibs in a Perth shopping centre and she is most definitely, maybe, but probably not at all, preggers.
In an exclusive scoop New Idea published photos of newly wed Sharon Marsh browsing the baby bib section of her local supermarket with a friend. This was before she loaded a baby bouncer into the back of a car while holding a green grocery bag that was, without a doubt, filled with baby-related paraphernalia.
The magazine concluded that Sharon and her reality TV husband Nick are expecting their first baby, and we couldn't agree more. In fact, we'd go as far to say that they probably already have a couple of kids by now, with Married at First Sight wrapping up production months ago.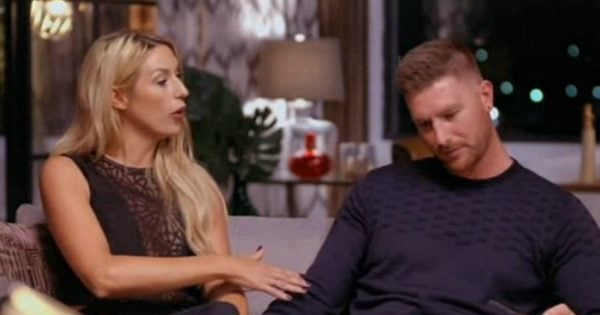 We've even dug up some other irrefutable evidence that Shazza is definitely up the duff.
At one of the dinner parties, she was spotted ever so subtly rubbing her belly. While some people might put this down to the fact that they had been filming for hours and the poor girl was just hungry, we know it's a definite sign that she's carrying Nick Furphy's lovechild.
Can you dye your hair while pregnant? on Hello Bump. Post continues... 
During last night's episode Sharon admitted that she was 'looking forward to moving onto the next stage of my life', which is obviously motherhood. What else could that mean?
A 'close, personal friend' of Sharon's told us she was pregnant. Enough said. If an anonymous source comes to you to tell you that their 'good friend' who is currently on a reality TV show is pregnant, you believe them. After all, what's in it for them?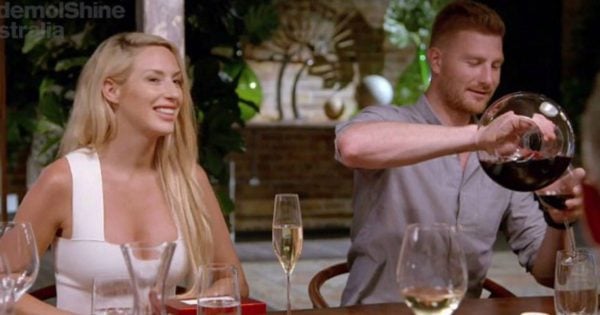 The Married at First Sight star was recently spotted at a local Perth cafe, eating for two and washing it down with water, not champagne, while husband Nick was enjoying a glass of red.
Days later, the TV bride was seen walking along the street in tracksuit pants and a BAGGY TOP. No self-respecting non-pregnant woman would ever wear clothes that are comfortable AND practical.
Only last week, the MAFS star was seen 'flaunting her baby bump' in a body-hugging dress, while simultaneously trying to 'hide it' behind a ridiculously over-sized designer bag.
Month One: You're Pregnant Now What? on Hello Bump. Post continues... 
She was even spotted by 'anonymous onlookers' smiling, giggling and getting clucky whenever a pram would pass her on the street. That could only mean one thing - she's knocked up.
Plus guys, she's a woman who falls into the 24-45 age bracket, she has to be pregnant, otherwise what is she even doing with her life?