2015 is the year of the armpit hair.
Like all trends female, this one began with celebrities. After Julia Roberts attempted to shake up our beauty standards back in 1999 when she appeared at the premiere of Notting Hill in a frisky pink mini dress with some cheeky armpit hair poking out of the short sleeves, she claimed she'd simply forgotten.
The world found this hard to believe but somehow it kept turning. Things went quiet on the armpit front until this year when some Very Cool Girls began to grow out their pits. First, Girls actress Jemima Kirke: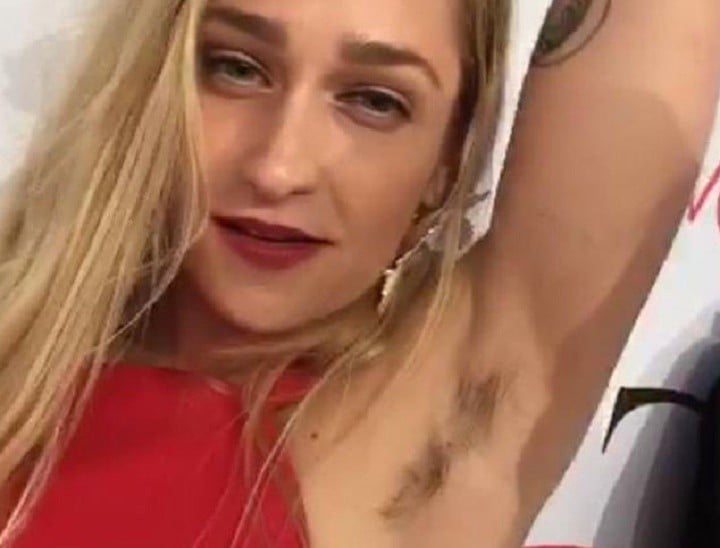 Next, Miley Cyrus who took things even further by dying her armpit hair.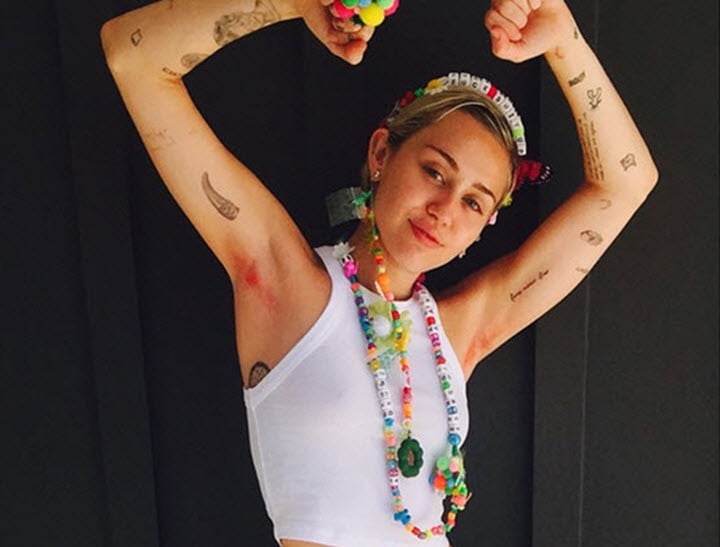 And now, the biggest country in the world has begun a national conversation about hairy armpits.
For the past two years, thousands of Chinese women have been posting their armpit selfies on a Chinese Twitter, Weibo, to highlight women's equality. Well-known Chinese women's rights activist, Xiao Meili, launched the idea behind the competition, trying to discourage females from buying into female stereotypes, including shaving their armpits. She said, "Girls are often anxious about their armpit hair as if it's a sign of being dirty or uncivilized… But we should have the freedom to choose whether to accept what grows naturally on our bodies."
For this this year's competition, the winner was given 100 free condoms and was awarded to Zhu Xixi, with this spectacular image: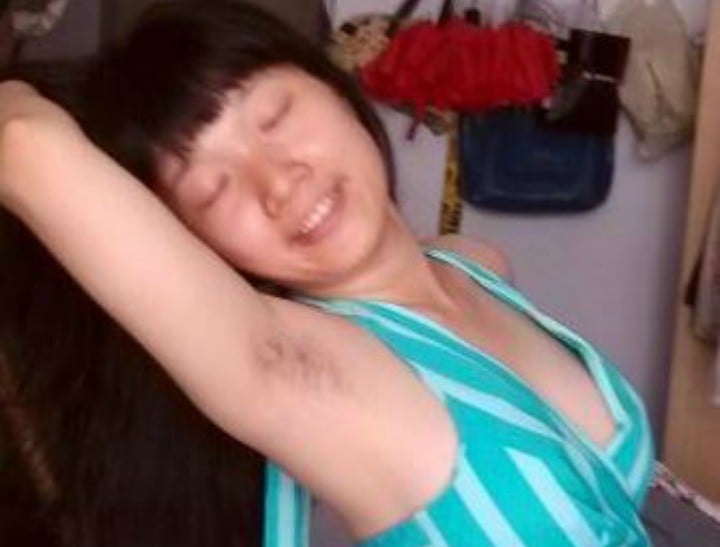 Second place was awarded a vibrator, and third 10 female urination devices.
Xiao also says that shaving underarm hair was started as a Western tradition, and it wasn't until the 1990s did Chinese females start to do the same. She blames the media from propagating this standard of beauty, in order for commercial success selling shaving cream and razors. The activist also explains that we consider underarm hair to be "ugly" when it can actually be " adorable, interesting, humorous, sexy, serious, connotative and ever-changing."
Did you want to see some of the glorious entries? (Post continues after gallery.)
Chinese women have been forerunners in advocating for women's rights, despite horrendous and unjust consequences. Li Tingting was recently released from policy custody after organising to hold a peaceful protest, raising awareness for physical and sexual violence. Tingting was held by police for a month, and has praised the competition, telling the BBC:
"I think this competition is very meaningful… We need some space to think about why women are obliged to shave ourselves. "For women, we need to free our minds and our bodies. For me, my body is my battlefield."
When I was 20 years old, I seriously considered growing my armpit hair. I was living in Italy at the time and it was summer. One day, at the local public pool, I noticed how all the women around me – women who had very high standards of personal grooming – had hair growing under their arms.
And I've got to say. They looked kind of hot. Earthy and sexy and natural and just hot.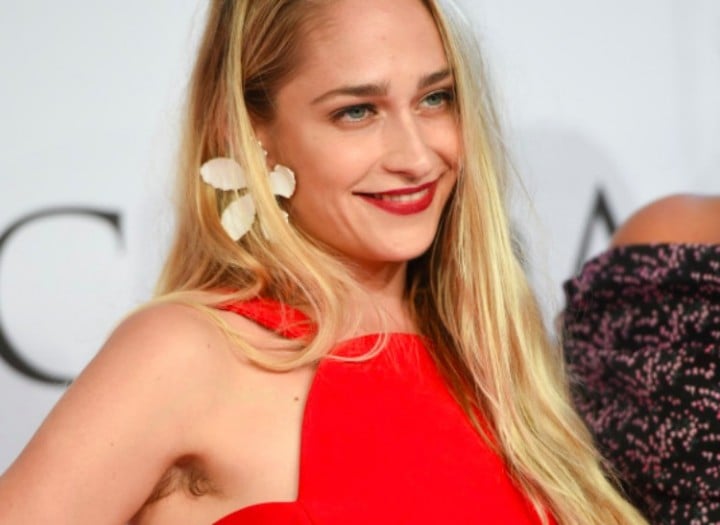 I had an immediate inner argument with myself because I had always been horrified by armpit hair on women.  And being a child of the 70s, I'd seen my fair share of this in my own home; my mother had hairy armpits until I was about 13 or 14.  Don't even get me started on the trauma of walking out of the school gate with your friends to have your mother call your name from across the street wearing a single top while frantically waving to get your attention, her armpit hairs wafting free in the afternoon breeze.
Hairy underarms was not an aesthetic I ever expected to covet and yet there I was.
And here I am talking with my formerly hairy armpitted mother about why she stopped shaving her armpits (she never stopped shaving her legs) and what made her start again a few years after I became a teenager:
I never did grow out my armpit hair. I continued to shave and then laser and now I barely need to do anything. My Mum remains underarm hair free and wants you to know that it's a myth that it's more smelly.
What do you think of growing back armpit hair? Will you join in?
Did you like reading this? Then you might want to look at these…

"Why my armpit hair is long and blue."

Tracey Spicer's armpit hair might start a revolution.

'I don't mind shaving my legs but I loathe shaving my armpits'. Discuss.