WARNING: This post discusses an attempted suicide and eating disorders. 
It was strange. The morning after your child attempts suicide, the world should look bleak, grey and hopeless. Instead, as I was looking out the window, the branches of the blue gum trees pierced a technicolour sky. It was surreal. This was our reality now. Anorexia had nearly taken my baby away for good.
Less than 24 hours earlier, I was feeling almost hopeful, because my 16-year-old daughter Chloe – who had been diagnosed with anorexia when she was only 13 years old – had just eaten a whole muffin. She had not been happy about it, but she had eaten it. Eventually. Then she had shut herself in her room and told me to leave her alone.
We were winning, I had told myself. As long as my daughter was getting enough calories to survive, I believed she would not die on us, and I was intent on feeding her.
Listen: You don't need to love your body. Instead, here's the argument for being "body neutral".

I was on my way down to the laundry room, when I thought to myself if I should go and check up on her. But then I remembered all the things the different professionals had said; the psychologist told us to give her some space while the dietician advised us to avoid direct confrontation.
I took a step downstairs, but there was something about the silence in the house that drew me back to the landing.
And then I knew. I just knew.
I ran up the stairs to Chloe's room, my heart pounding as I thumped on her door. I called her name, my voice high and reedy with fear – but there was no answer.
The door was locked, which it never was. I bashed at it with my flat, open palms. Still no answer.
I heaved my shoulder against the door and it finally gave way. That was when I saw her, about to harm herself.
I screamed, my husband rushed into the room and together we got her out of harm's way.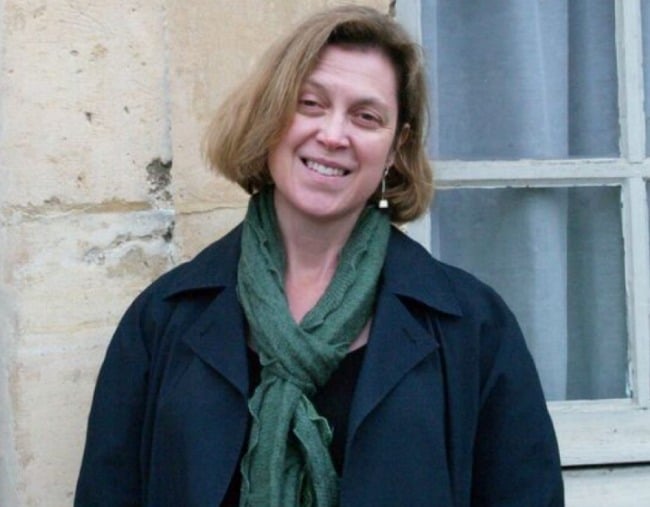 Later, as I held her in my arms rocking her like a baby, she told me that she had been counting backwards from ten. When I walked into the room, she was down to three.
What no one tells you about anorexia nervosa is that it has the highest mortality rate of any psychiatric illness, with alarmingly high suicide rates.
When my daughter was diagnosed with anorexia at only 13 years old, I was in shock. She had hidden it so well, we hadn't noticed. By the time we did, she was so weak she could barely stand.
She was admitted to a special adolescent health unit in a hospital where she stayed for 12 weeks. She was given anti-depressants and initially fed through a tube. On discharge, our entire family started on a course of Family Therapy (FBT), an intensive out-patient treatment that involved helping Chloe restore her weight at home and weekly sessions with a family therapist.
Three years later, we thought she was getting better, but after her suicide attempt, she had officially hit rock bottom.
Chloe was so sick that she needed to be watched and cared for 24/7. However, the only option we were given at the time was to put her in an adult psychiatric hospital, which I wasn't prepared to do.
A friend told me about an eating disorder clinic in Sweden that was getting great results – the Mandometer clinic. We flew with Chloe from Sydney to their outpatient clinic in Melbourne where we were lucky enough to meet with the founder, Dr Cecilia Bergh. Dr Bergh explained the Mandometer approach, which is all about teaching patients to learn how to eat - not what to eat. It sounded good and their results were impressive – just 10 per cent of patients relapse after five years of follow-up (compared to standard treatment programs where around 50 per cent of patients relapse within a year).
We decided to give it a go and so we flew to Sweden with Chloe. She was assigned a caseworker to look after her and help her with the programme. My husband and I took it in turns to stay with her while she received treatment and after five months, Chloe was in partial remission and we flew home.
Dr Bergh was emphatic that Chloe go back to school in Term 1, which turned out to be the best thing she could have done as it helped her return to a normal life with the support of her friends around her. She continued to be monitored by the Mandometer outpatient clinic in Melbourne and she went from strength to strength.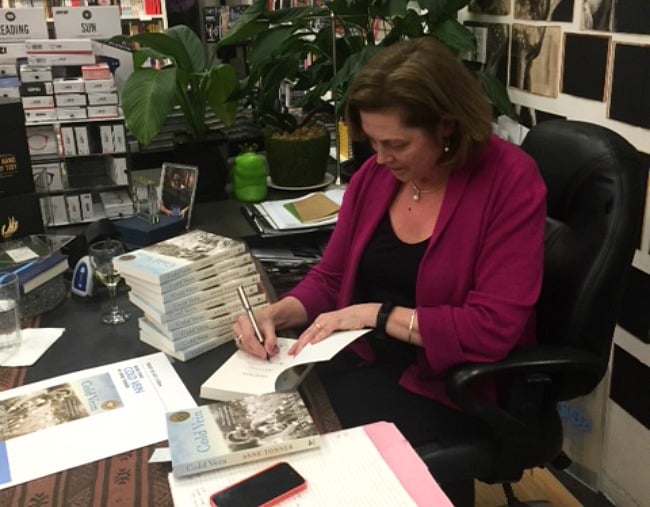 Today, she is a vibrant, healthy young woman with an up-and-coming career and a busy, happy social life. She is of normal weight and has a normal, healthy diet.
Sweden was the only place to offer in-clinic care, supervision and a full team of trained experts to help guide Chloe to cure. There is nothing like that here in Australia and many of the routine types of treatment, such as in hospital, family therapy and psychological services just don't work for everybody – trust me, we tried them all.
Medicare pays for public hospital treatment and a course of psychology but for other types of treatment, you are on your own. Luckily my health fund contributed towards the cost of Chloe's treatment, but the scheme is no longer available, limiting treatment options even further.
Without the funding we received at the time, my daughter would probably not be alive today.
If I have one message to the government and to the private health funds – it is to please take eating disorders seriously. Please give funding for a range of treatments so that patients and their families have the option to choose what's best for them.
Anne Tonner has written a book about her experiences, 'Cold Vein', published by Finch Publishing. For further information about Mandometer, click here.
You can come and hear Anne speak at the Eating Disorder Forum in Sydney 16 August. To reserve your free place, click here.
She will also be attending the open house at the Mandometer Clinic in Brighton, VIC, on August 19. To register your attendance, click here.
If you or a loved one is suffering with an eating disorder, Mamamia urges you to contact The Butterfly Foundation. You can also receive crisis support by phoning Lifeline on 13 11 14.