Don't you hate it when you're having a lovely Thursday night in, ready to watch The Bachelor with a few blankets and a glass of wine, when all of a sudden your husband's SILLY FACE comes up on the screen?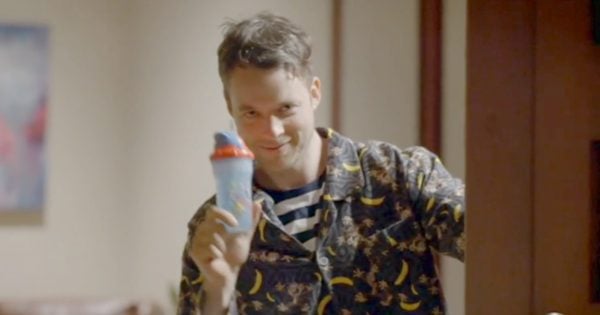 Yes, well, that's what happened to Zoë Foster Blake.
I mean, not really. I'm sure she was well aware her husband was going to be on the Bachelor. But it must still be a disconcerting experience to have your Bachie time interrupted by your husband behaving like a toddler named Rory.
The best thing about watching @thebachelorau is you can never be embarrassed by your husband being a jerk toddler on it. Phew!! ????????

— Zoë Foster Blake (@zotheysay) September 1, 2016