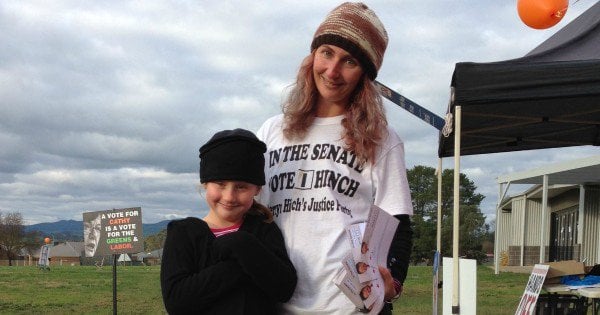 Politics have never really interested me. I have always been a swinging voter, never loyal to Labor or Liberal. Each election I would assess each party's policies and promises then vote for what seemed to be the better of the two.
This year's election was somewhat different. A spiral of tragic events in my home town of Wangaratta made it very important to me to make my vote count for something.
It started out as a domestic violent situation, where my children and I were in danger. After some time of continuous stalking and late night attacks, I was told by police to consider leaving town as they couldn't protect me or my loved ones.
At first I didn't think I should have to, but safety won over. I left town in 2014.
Fast forward 12 months and the very street that I had moved from was home to the most horrifying tragedy. A beautiful, vibrant 11-year-old girl call Zoe Buttigieg — who had played with my girls daily, danced in my lounge room, played with my dogs, smiled, waved and said hello every time I got home — was raped and murdered.
Rosie Batty has become a spokesperson on issues of domestic violence. (Post continues after video)
Despite what you think you know about this case, Zoe was well-loved, well looked after and raised well by her mother Janelle. It shone through in Zoe's beautiful nature. The only person responsible for her death is the man who did it. It was not a party house as portrayed by the media; my children played there often. But don't let the truth get in the way of a good story.
Still in shock, four months later, the community was devastated yet again. This time Karen Chetcuti was murdered by her next door neighbour. The man was on parole for violent crimes.
However, even though I am told that Karen may have known about her killer's past, it did not save her. Her friend Carol tells me she was so beautifully natured that she did not judge people on their past, however adequate parole reform and supervision may have.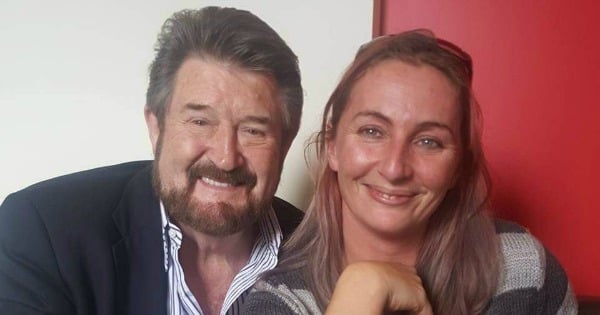 A very good friend of mine, Tania Maxwell, and Karen Chetcutti's friend, Carol Roadknight, teamed up and started the #ENOUGHISENOUGH campaign. I jumped on board to help out when I heard about it and even rallied some troops to travel to Wangaratta to march with the town. Bruce and Denise Morcombe, and Derryn Hinch came to speak to us about how the justice or "injustice" system is failing us.
Flying on the coat tails, as they say of Tania and Carol, I stayed and had lunch with Derryn that day. He took the time to listen. I told him of my concern for Zoe's mum and how the backlash of the public of a grieving mother was disgusting.
I told him how when I was young I had the most protective mother ever, yet was molested while she had cups of tea at a relative's place. It was noone's fault except the people who do these horrifying things.
He won my vote in an instant. He also shared with me that he too had been molested as a child, while his parents had a party. It was not their fault. It was the perpetrators.
A couple of months later, Tania and Carol invited me along to attend the launch of Derryn Hinch's Justice Party in Ballarat. If I was not already convinced of the passion, this weekend sold me. Getting to meet his candidates, his team, his driver, all real genuine passionate people, who had quit their jobs to be part of the movement.
I felt I was truly part of something big that weekend.
I was invited to attend the Sofitel on election night along with Tania and Carol; this time I decided to be a foot soldier in my new town, handing out flyers.
Mia Freedman speaks to Rosie Batty on No Filter.
This was pretty big for me. Those people usually annoyed me, and here I was being one. Putting my ego aside, getting the job done was more important. So this is what it feels like to be passionate about politics.
So what do I expect now from Senator Derryn Hinch? Along with warriors such as the Morcombe's, Rosie Battie, and the #ENOUGHISENOUGH girls, Tania Maxwell and Carol Roadknight - and now Derryn in the Senate - I anticipate change on the horizon on sentences for violent and sexual offenders and parole reform.
I hope to see victims of domestic violence being heard and helped by a system that is meant to be there to protect them.
This is just the beginning.
We now have the voice of a man who is not afraid to use it.
See more of Marnie's story on Insight, Tuesday night at 8.30pm on SBS.