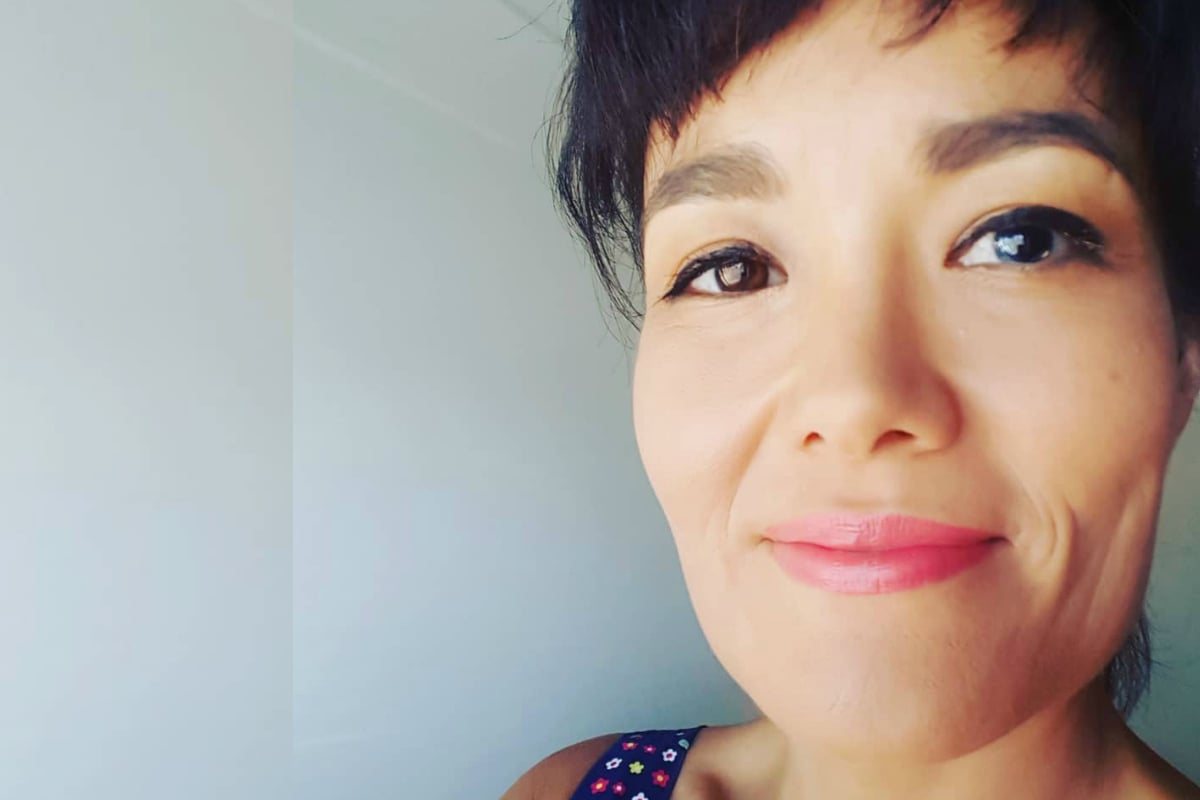 This wonderful nugget of beauty wisdom comes courtesy of Mamamia's beauty show, You Beauty. For this week's In Her Bag, Leigh Campbell rummaged through Yumi Stynes' beauty bag to find out which products she loves.
Yumi Stynes is a broadcaster, TV presenter and a mother of four, and she's also an author. Her second book Zero Fucks Cooking Endless Summer is out now. She also presents a radio show for the KIIS network and hosts a podcast for the ABC.
Listen to Yumi's full interview on You Beauty below. To ensure you never miss an episode, subscribe to You Beauty here for free. It's a blast.
Fact: Yumi Stynes has amazing skin.
It's glowy and vibrant, and paired with a bold lip, the Japanese-Australian broadcaster's energetic personality shines through.
But… how does a mum of four young kids have such great skin and not look… tired?
When Mamamia's executive editor and beauty editor of 15 years Leigh Campbell rummaged through Yumi's beauty bag, she noticed one particular brand popped up again and again.
That brand is Shiseido and in Japan, where Yumi's mum is from, it's the equivalent of our Nivea or Cetaphil. Everyone uses it.
To find out which Shiseido products Yumi reaches for every single day, and which makeup products she uses to achieve her signature bright lips and bright eyeliner look, keep scrolling.