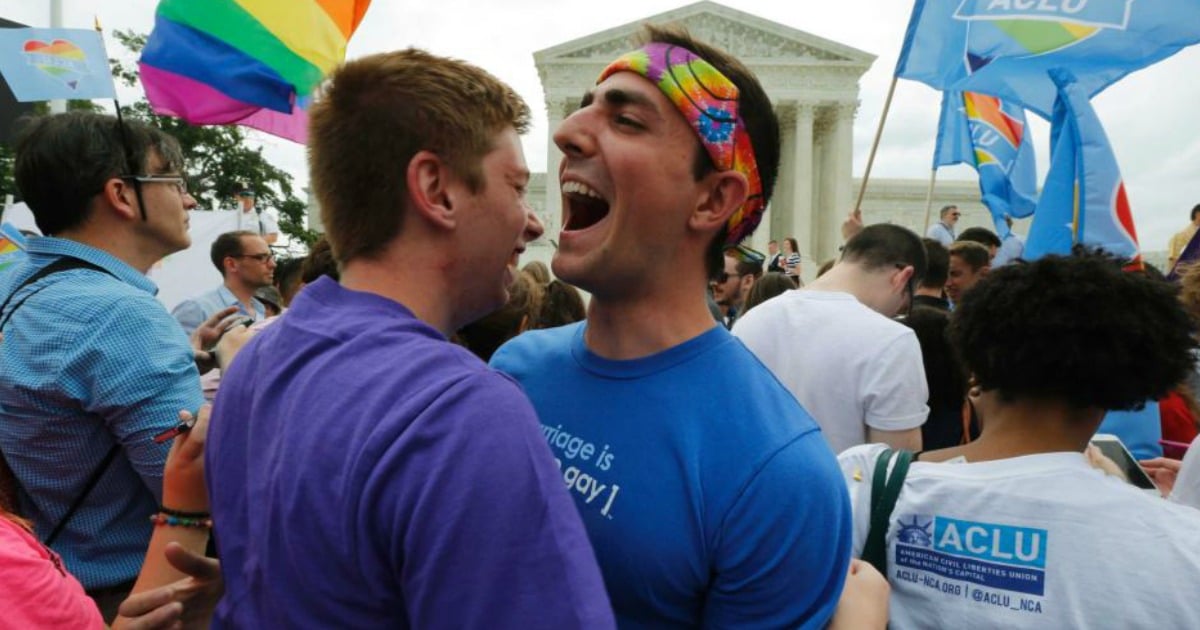 By Paul Crossley, Colin Gourlay and Ben Spraggon
This weekend's Sydney Gay and Lesbian Mardi Gras celebrates the lesbian, gay, bisexual and transgender communities but is also symbolic of a continuing fight against discrimination and prejudice.
Much has changed in Australia since the first Mardi Gras in 1978, but life remains harsh for many LGBT people around the world.
Being openly gay is effectively illegal in more than 70 countries — and can result in severe punishment, sometimes even death.
The state of marriage rights
The campaign for same-sex marriage in Australia has been high-profile and relentless. Campaigners suggest Australia is lagging behind rest of the world.
It is fair to say that most countries with similar cultural backgrounds to Australia have now legalised same-sex marriage, but based on total country numbers, Australia joins the majority in restricting marriage to couples made up of a man and a woman.
Out of 209 countries the ABC examined, only 23 allow same-sex couples to marry.
There is no same-sex marriage in Asia or the Middle East, and South Africa is the only country in Africa to have legalised it.
In Europe, the legal status of same-sex marriage is mixed. The Netherlands was the first country in the world to legalise same-sex marriage in 2001, with other Western countries including the United Kingdom, France and Spain following it.
Yet more than half of European Union members have not.
Some countries in Eastern Europe have recently sought to amend their constitutions to entrench the "traditional definition" of marriage:
Hungary brought in a new constitution in 2011 that specifically restricts marriage to heterosexual couples.
Voters in Croatia (2013) and Slovakia (2015) voted to change the definition of marriage in their constitutions so that it applies only to a union of a man and a woman, although the Slovakian referendum was invalid due to a low turnout.
In December 2015, Slovenian voters rejected the legalisation of same-sex marriage in a referendum.
Australia made a similar amendment to its Marriage Act in 2004, adding a definition of marriage as "the union of a man and a woman to the exclusion of all others".
How have countries legalised same-sex marriage?
Australia's debate on the same-sex marriage issue has most recently been dominated by the Coalition's plans for a plebiscite on the issue.
In Australia, Parliament can legalise same-sex marriage by amending the Marriage Act, but the Government says its MPs will only vote for same-sex marriage if a majority of Australians support the change at a plebiscite.
The Government's plebiscite proposal was defeated in the Senate in November.
Out of the countries that have legalised same-sex marriage:
Only one country, Ireland, put the change to a people's vote. A referendum was legally required, held in May 2015, and overwhelmingly passed.
Parliaments legalised same-sex marriage in 18 countries.
Court rulings prompted the change in five countries.
The highest-profile court decision was in the United States in 2013, whenthe Supreme Court effectively legalised same-sex marriage by finding the Defence of Marriage Act was unconstitutional.