There is a letter making news today from a long day care centre who has requested "non-working" parents pick their children up by 4pm while working parents are allowed to pick their children up by 6pm.
According to the letter – which was sourced from a private Facebook group by Kidspot  and made the rounds of various online sites and morning talk shows –  the request came after "staff have had to stay back" due to "non-working parents not respecting the 4pm pick-up".

The letter reads: "The staff have families and commitments that they need to attend to just like you and having to cancel or make other arrangement at the last minute due to having to keep our staff: child ratios legal."
"Non-working" parents are then advised if they do not pick up their child by 4pm a late fee will be applied to their account to "cover the costs for the overtime that I have to pay staff".
It's caused a lot of debate with many saying the letter fans the flames of the stay-at-home mum versus the working mum war, while others saying that all parents should be treated equal if they are paying the same amount.
Comments on social media like: "I don't understand why your kids go to daycare if you are a stay at home mum. ..I think kids these days spend too much time in daycare and not enough time at home" were plentiful.
Along with "If you're putting your child in at 6am and then picking them up at 6pm and all you're doing is sitting at home all day… then that's not right. 8am – 4pm should be the maximum… But if a time limit were to be imposed on nonworking parents then the fees should also reflect this. They should be paying less than the working parents who need 6am-6pm care."
Others saying "Regardless of their situation, if the centre charges a daily rate then too bad! They can pick them up and anytime within opening and closing hours!!!"
One woman wrote: "So what they r [sic] saying is non working parents dont [sic] have lives?? We also have children in afternoon sports and we also have normal family commitments! Im [sic] dead against working parents who think they deserve to be treated better! So rude of them!!!"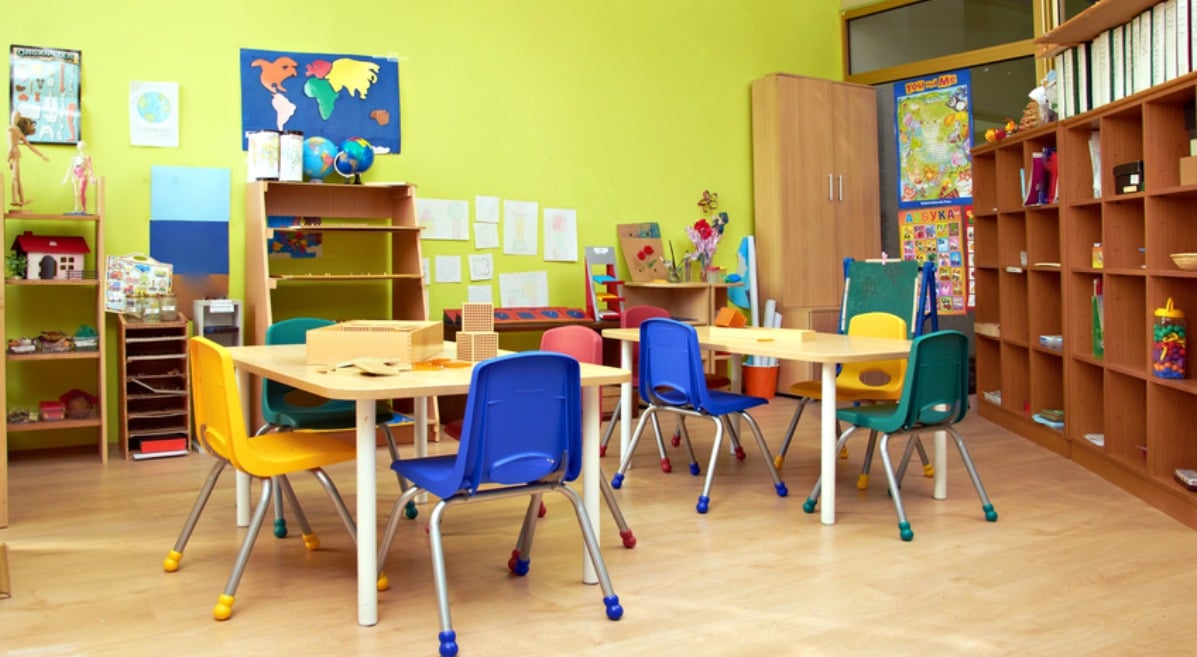 We know about waiting lists and two to three year waits. Image via IStock.
While the actual details of where this letter came from and why it made a distinction between working and non-working parents are unclear, what it has done is open up the debate about whether parents who work should get greater access to and priority for child care places.
A debate that really has only one answer - yes.

We all know about the bloody great struggle to get child care. We know about waiting lists and two to three year waits.
We know that more than one million children across Australia access child care each year, and that of our 5.4 million two parent families 63% of them have both parents in employment and of single mothers 57% of them work.
We know that in one in two coupled families with a baby under the age of two, both parents work full time.
And we know that according to statistics from the ABS the parents of almost a quarter of a million children have reported they need more childcare than they can currently access, with shortages most acute for long day care centres and before-and after-school care spots.