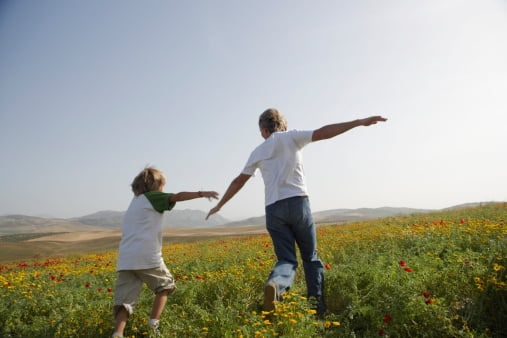 It was field trip day, and he wanted me to go. But…
He came around the corner, distraught, and found me in the family room.
His face broke.
Tears gathered and fell.
"Mummy just told me you can't come on the field trip."
Small sob.
"I want you there. I want you to go. I want to be with my daddy."
He wrapped his arms around my waist and buried his face into my shirt.
I put my hand on his head and told him I was sorry.
"I have to work," I said. "I want to go, too. I wish I could. But I have to work."
I told him we could make our own family field trip. I told him to think of adventures we could have on the weekend.
The tears stopped. He stepped back. Our own field trip? That sounded promising. He seemed to feel better.
I did not.
The next morning I got into my car and began my commute as usual. I fought the traffic along the expressway and watched the sun come up.
When I reached my exit, I kept going. My son wanted me there. And by God, I was going to go on that field trip. It wasn't too far, just up the interstate at the state fairground. A place where old Florida has been reconstructed out of antique buildings moved there from their original homestead sites. It's a pretty, shaded village, a living set torn from the pages of a Marjorie Kinnan Rawlings novel. Period dress, animals, giant shade trees… everything a morning in the stuffy, old classroom is not. He was going to love it, and so was I.
I manoeuvred through the morning rush-hour traffic and made it to the fairground ahead of the kids. I parked my car. I talked my way through the gate. The guard said he had a son, too. He understood.
When the bus arrived, I stood there smiling. Excited kids filed off and I looked for my son. He bounced off the bus chattering to friends, excited to be there. Then he spotted me.
"Daddy!"
He ran to me and grabbed me in a hug.
"You're here! I can't believe it! This is awesome!"
"I know, bud. It is. It really is. Let's go look at that old train station. It looks pretty cool."