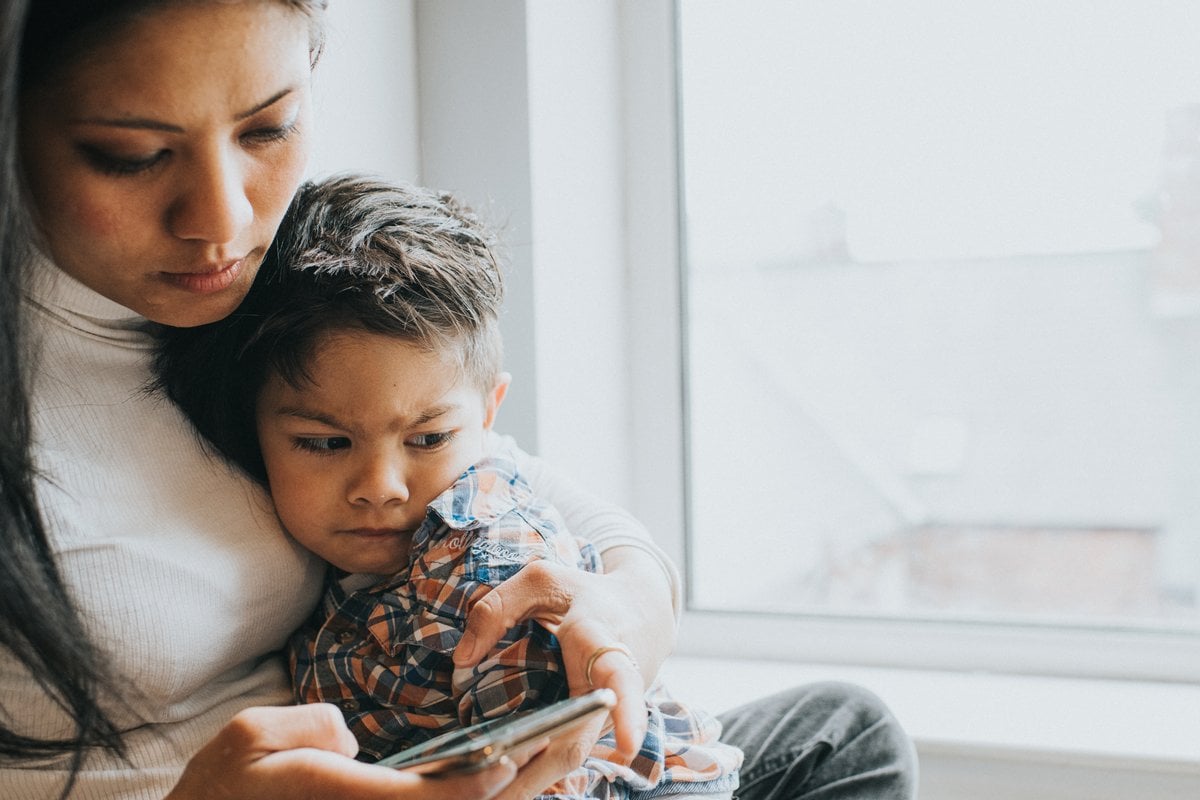 Recently, I had some mums ask me where they can find remote jobs because they thought it would make their lives easier. 
I've been working from home for the past two years and although it makes some things easier, there's a lot more to it than staying in your pyjamas all day. 
So, when my friends ask me what it's like working from home with kids, this is what I tell them.
While you're here, watch the things mums never say. Post continues after video.
Drop-offs and pickups are more convenient but…
The mornings are less rushed because I don't need to put make-up on, pick an outfit, scarf down breakfast, pack a lunch, fill my coffee thermos and leave with enough time to avoid traffic on my commute to the office.
Now when I wake up, all I do is brush my teeth and wash my face. Then I take my time to get the kids ready. It's less chaotic because I can walk my kids to school and know I can start work immediately when I get home.
Once I'm home, all I need to do is turn on my laptop and I can begin typing. Sometimes, the article I'm writing or the email I'm drafting is already on the screen and I can continue where I left off.
Because we live within walking distance of the school, my husband and I will take turns picking up the kids. As a result, I've been hitting my target step count regularly.
However, the drop-offs and pickups eat into my work hours. Although I don't need to leave work early or arrange for someone to pick my kids up, those 10-minute walks to the school and back add up. 
In addition, once my kids are at home, someone still needs to keep an eye on them.
You can work at home, but can you separate the two?
Working at home has created less of a separation between my two lives. I've noticed an increased desire to catch up on things that never get done when the kids are at home.
My office is in the basement, and my desk is beside our washer and dryer. In the corner of my eye, I can see the basket of clean laundry taunting me to bring it upstairs. Then when I bring it up, I'm tempted to fold and put clothes away. That takes me at least 10 minutes depending on how many balled-up socks, inside-out shirts and Superman underwear and pants combos there are.
Once I'm done, I'll come downstairs and notice the dirty counters in the kitchen. I'll do a one-minute wipe and then the dishwasher will beep. And I'll feel the urge to put the dishes away. All those minutes that I spend doing chores cut away at my workday and before I know it, I'll only have an hour or two left before I have to pick up the kids. I'll feel guilty and will want to make up the time somehow.