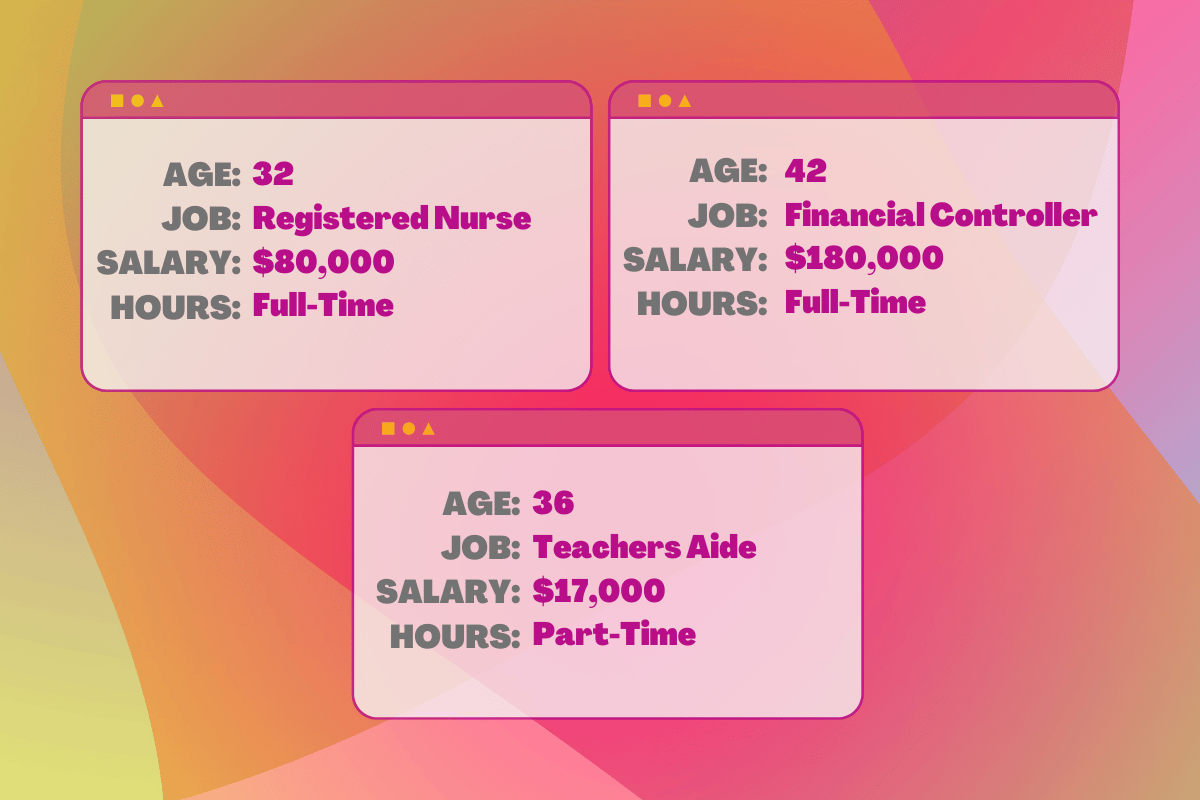 At this moment, the gender pay gap between men and women stands at 14.2 per cent. Simply put: women earn on average $261.50 per week less than their male counterparts. In Australia, women also pay double what men do for health insurance: bizarre right?
Pair these stats with the Mamamia Money Survey, and it's clear to see that a lot of women feel they are being underpaid in their current occupation.
According to the Mamamia Money Survey data, one in three women believe they deserve a higher pay rate, for various reasons we will soon discover below!
Watch: Four money hacks that don't cut out your daily cup of coffee! Post continues below.
So, we asked our Mamamia audience in this aforementioned survey: do you think you are being paid fairly for your current role? If not, why?
We have also pieced their completely candid and anonymous responses together with a little intel on their income, hours and lifestyle.
Here are their stories:
A 29-year-old tax accountant works part-time, earning $36,700 per year, and lives with her partner at home.
"I'm not being paid enough. One of my bosses admitted to myself and another fellow staff member that my 'bonus' of $1000 will 'help cover what I was underpaid'. So frustrating. I didn't say anything though, as I was only a couple of weeks from starting maternity leave. Didn't want to rock the boat."
A 39-year-old financial controller works full-time, earning $173,000 per year, and lives with her partner at home.
"I perform an executive-level financial controller and HR role: I am only paid for just one of those roles. I believe I am worth another $25k to $40k at least."
A 36-year-old teacher's aide works part-time, earning $17,000 per year, and lives with her partner at home.
"I only get minimum wage. I should be paid far more, given I work with kids who have a disability, and it can be a very physically and mentally draining role. Some of these kids also unfortunately have behavioural issues, meaning us teacher aides are often at risk of physical abuse by some of the students."