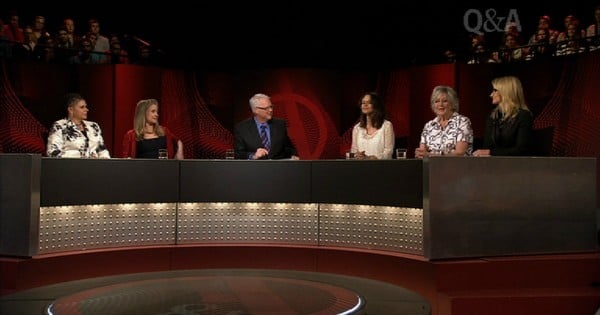 "Terrified".
That's how one high profile woman responded when I asked her to join the Q&A panel. "I'd be terrified and I'd be terrible" she said, even though she's addressed boardrooms and parliaments and is easily one of the smartest women I've met.
And she's not alone. I'm not outing anyone here — you all know who you are — but I've invited countless erudite and eloquent women onto the show, who've declined, dripping with apologies and self-doubt, quick to suggest other women, but just "Not me, oh God, not me!" Some of them are the very women who call for more female voices in public life. On the other hand, week after week I field relentless calls and emails from men, young and old, bristling with confidence and badgering for a spot.
So, what's going on? Some women tell me the show is too combative, too adversarial. Many admit they're hopelessly polite. Brilliant listeners, not interrupters. But these are sharp witty women who love to talk and have me in stitches on the phone. The problem is, as Ray Martin so neatly puts it, "Q&A can feel "blokey".
Watch: A question posed to one Q&A panel as to whether women should go into politics. Post continues after video.