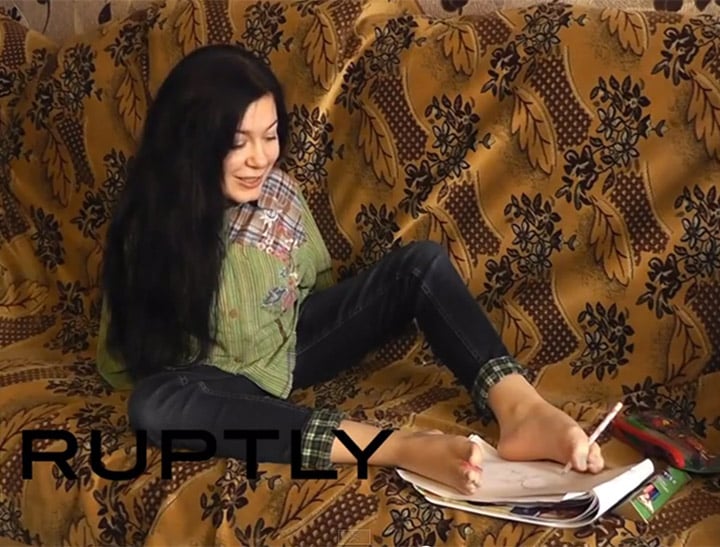 Most of us have been guilty of moaning about how difficult it is to get out of bed and ready in the morning.
But for Marina Hodyi, a 21-year-old Russian woman from the small region of Sevastopol, on the Crimean peninsula, the morning routine poses a unique set of challenges — and the way she overcomes them is downright inspiring.
The bold brunette woman has no arms, so each day, she drinks tea, puts on make-up using only her legs.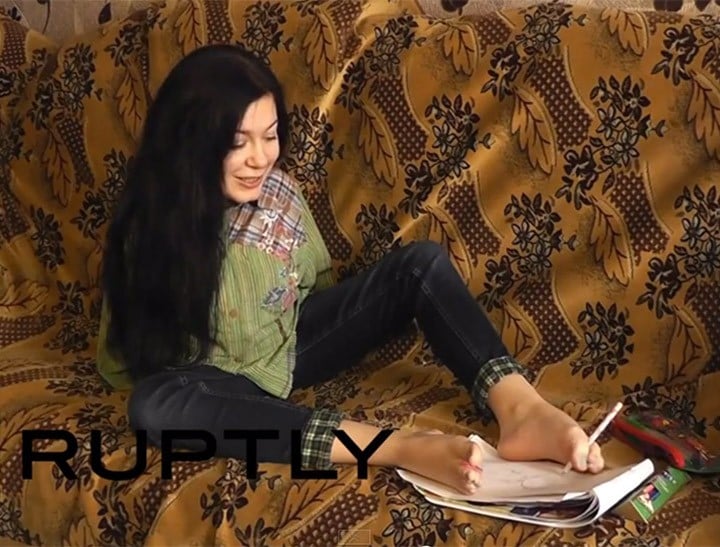 Related content: What does a person with an invisable disability look like?
Hodyi has also learned to grasp a pencil adeptly with her toes, and can sketch impressively well on a notepad.
She can be seen going about her daily life in a video posted to YouTube by international news agency RT Ruptly.
As news.com.au reports, in the clip — the authenticity of which has not been independently verified — Hodyi can be seen using her legs and feet to complete other everyday tasks such as putting on mascara, using a computer, and drawing faces and hearts.