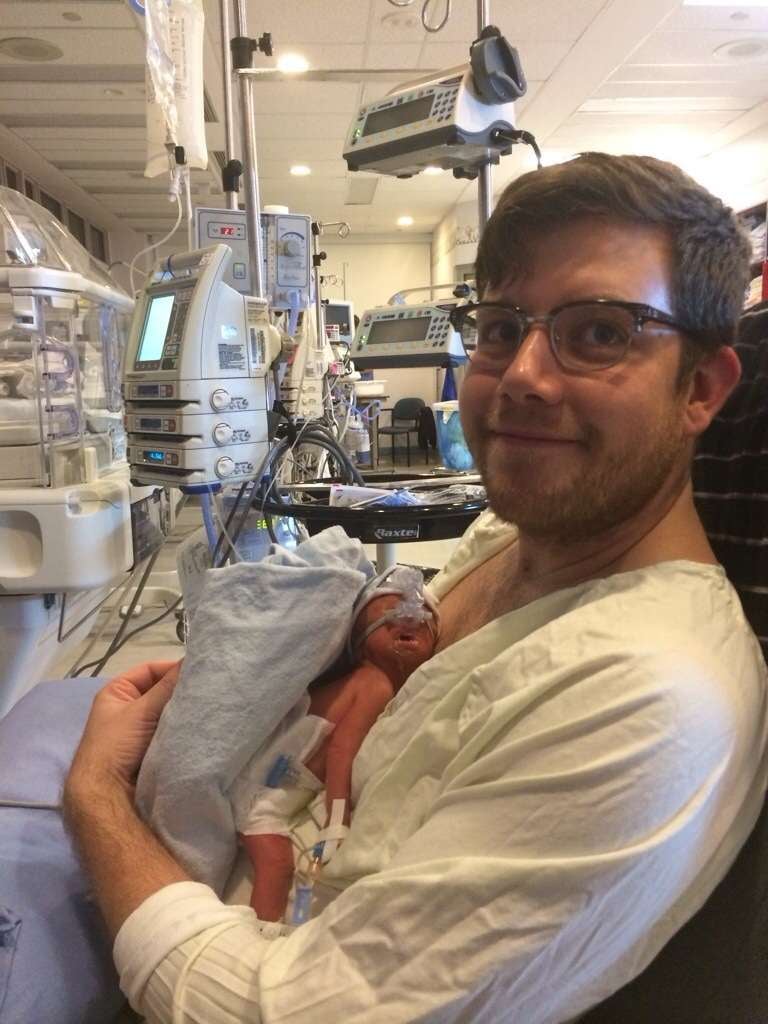 UPDATE: On Saturday, Dylan Benson's little boy Iver was born. His birth came just seven weeks after his mother Robyn Benson suffered a brain hemorrhage and pronounced brain dead. She was 22 weeks pregnant at the time.
For weeks, doctors kept Robyn alive on life support so that her child could continue to grow. And throughout those weeks, her husband Dylan kept a blog updating readers about progress and appealing for donations to help him raise Iver on his own.
On Monday, two days after Iver's birth, Dylan updated the blog saying:
Dylan with Iver

Dear readers,

It is with a heavy heart but also with extreme proudness that I am posting this update…

On Saturday evening, my beautiful and amazing son, Iver Cohen Benson, was born. Iver is healthy and is the cutest and most precious person I have ever met. As to be expected, it will still be a bumpy ride for he and I as he continues to grow under the care of the wonderful staff at the hospital.

On Sunday, we had to unfortunately say goodbye to the strongest and most wonderful woman I have ever met. I miss Robyn more than words can explain. I could not be more impressed with her strength, and I am so lucky to have known her. She will live on forever within Iver, and in my heart.

Thank you to each and every one of you for your love, your kind words, and your support during this incredibly difficult time. The shares of this page and the thousands of comments that I have received, both here and on the YouCaring donation page, have helped so much with getting through these past days and weeks. I truly appreciate the love and support from all over the world.

All the best to you all.

Dylan (and Iver)
Mamamia previously reported: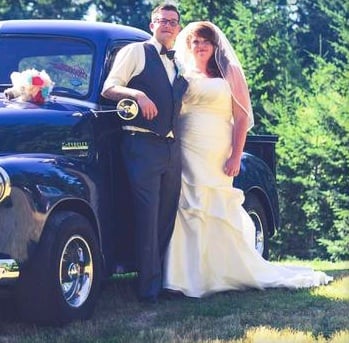 On December 28th, Robyn Benson suffered a massive brain hemorrhage. The 32-year-old Canadian woman was taken to hospital, and pronounced brain-dead.