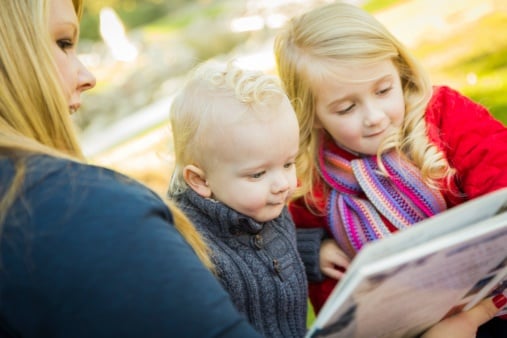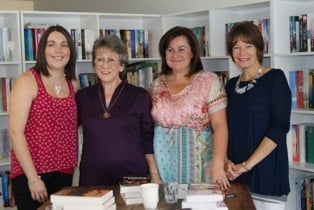 It's Mother's Day soon and the winter weather is setting in.
So it's time to build up your book collection for the cold days and nights ahead and also to help update your mum's good-read stash.
We've got some great reading recommendations this month on The Book Circle, as well as a glimpse into the life of Slim Dusty's wife Joy McKean.
Chris Akle talks to Joy McKean, Deb Hunt and Rachel Johns on the Big W Book Circle about performing and touring Australia, rural romance and lust in the dust stories.
If you need a bit of help getting your mum a present for Mother's Day or are trying to find a good book for the looming cold days ahead, we've got you covered.
This post is brought to you by Big W.
WIN a Big W Book Circle gift pack – with each of this month's featured books.

To enter: simply comment below telling us which of the books featured on this month's Book Circle you are looking forward to reading and why. Please make sure you have provided your correct email when registering a comment – otherwise we won't be able to contact you if you win.

Competition closes 31st May, read the full terms and conditions here. 
Good luck!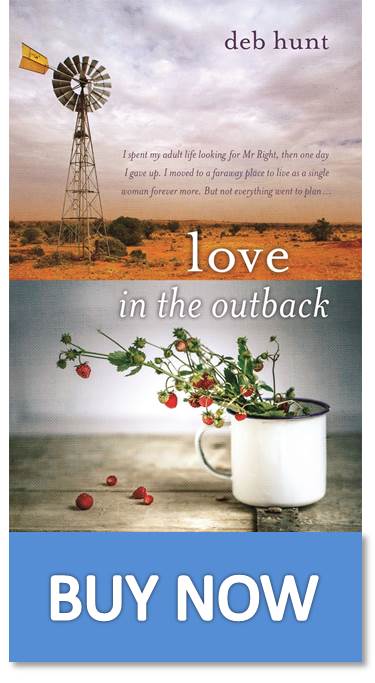 Love in the Outback – Deb Hunt
The true story of an unlikely romance set in the Australian outback.
The year before she turned fifty, Deb Hunt stopped dating. She was done with love and sick of chasing men who didn't return her affections. When her most recent flame announced he was marrying someone else, Deb knew it was time to make a change.
She landed a job as a marketing assistant with the Royal Flying Doctor Service and left London for the sunshine of Sydney on a mission to find happiness without a mate. But then on a trip to the red-dust town of Broken Hill, she encountered a man unlike any other. A legend of the RFDS, he was practical, steady, financially responsible and conservative – everything Deb was not. He wanted a relationship. She wanted to flee.
Funny, warm and beautifully told, this is the story of what happens when you ditch your fantasies of romance and discover the truth about love.

Riding this Road – Joy McKean
Australia's Queen of country music, Joy McKean, takes us on the road of her life. This is the story of Joy's career as a performer and song writer, her decades of touring around Australia and her marriage of more than fifty years to Slim Dusty.

Outback Blaze – Rachel Johns
Ruby wasn't looking for love, Drew wasn't looking to stay… until they found each other. Can their fling survive the darkness of Ruby's past and Drew's desire to move on? Ruby Jones was always an optimist but the trauma of her past had made her wary. So when she flees to the small rural community of Bunyip Bay to start afresh, she has her sights firmly set on establishing her horse-riding business and rebuilding her life. The last thing Ruby wants is a romance. In fact, after all she has been through, she can't imagine she will ever believe in love again. Police officer Drew Noble has no intention of staying in Bunyip Bay – he is just an outsider seeking temporary refuge. But as the charm of the town sways him, Drew finds himself increasingly drawn to the community and its inhabitants as well as another newcomer, the lovely Ruby Jones. When Drew investigates a suspicious fire at Ruby's parents' business, he finds himself feeling strangely protective of the girl with the flowers in her hair. As the details of Ruby's past emerge and she comes once more under threat, Drew realises he will do all in his power to save her. Soon these outsiders discover they have both lost their hearts – not only to the town but to each other.