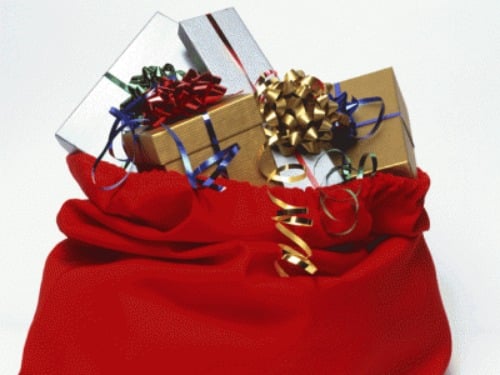 If that mountain of presents in the living room is blocking your view of the Christmas tree, straining your budget and troubling your soul, there is another way.
Inspired by the notion that Jesus received three gifts from the Wise Men on December 25 — gold, frankincense and myrrh – many parents are saying they, too, want a three-gift Christmas for their children.
Some do it for religious reasons. Others try it to save money, ease the stress of the holidays or get away from the commercialism that permeates December.
Mum of two Stacy Myers says all of those factors played a role when she and her husband adopted the rule after their first child was born.
"We decided we wanted to simplify Christmas here at our house by using the three-gift rule so that we could focus on the real reason for the season, which is the birth of Jesus, instead of 'Gimme, gimme, gimme' and 'What can I put on my list?'" Myers said.
"It just comes down to trying to change your mindset how you view this time of year — kind of switch it to family and your faith instead of stuff, because stuff just piles up in your house."
Myers, who describes herself as a "debt-free frugal housewife" and shares budgeting tips on her blog, Stacy Makes Cents, said the three-gift rule is also a great way to save money during the holidays.
Glennon Doyle Melton adopted the three-gift rule when she realized she was spending so much time scrambling to buy presents and decorations that she didn't get many moments to just enjoy the Christmas season. So the mum of three sat down with her children a few years ago to let them know things needed to change.
"My kids weren't even asking for things that they wanted. It was just whatever the commercial was that told them that they should want that thing," said Melton, who recently advised readers of her popular blog, Momastery.com, to teach kids that Christmas is a time to be grateful for what they already have.