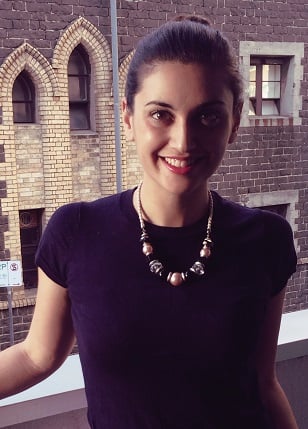 Over Easter and ANZAC break, we're going to bring you some of our most popular (and our favourite) posts in recent memory. They are stories that made us laugh, made us cry, or made us want to pump out fists in the air. Enjoy. 
"We've been offered an interview with Kim Kardashian when she's in Sydney," says Mia with absolutely no excitement in her voice.
I immediately jump on my pseudo-intellectual high horse: "Who is this woman anyway? I don't get why she's even famous. I know there is a TV show about her life and she endorses just about every diet product on the planet but WHY does she do these things? What did she ever do that means I am supposed to care about her in the first place!"
"Great. You can ask her yourself. Interview is all yours," responds my boss.
I don't want to mislead; I am in no way a reality television snob. America's Next Top Model is my ultimate guilty pleasure viewing (Tyra Banks be fierce y'all) but the Kardashians have somehow failed to register on my interest radar.
So I cannot describe to you how much I was dreading this interview. After moaning audibly to anyone who would listen, several of our interns provided me with Kim Kardashian Cheat Sheets. And on reflection, actually reading one of those may have proved useful…
Alas. Here is how it all went down:
I was instructed to arrive at the Sheraton on the Park at 3.40pm. My interview would be at 3.55pm but "you need to arrive early to make sure everything stays on schedule". Kim is very busy. I will not be allowed to film the interview. I will not be allowed to take photographs during the interview.