There is a lot to remember when you have kids. From the moment they are born the list becomes endless.
It starts with lists of things you have to remember to buy – prams, bottles, and breast pads.
And I'm afraid it continues every day of their lives with activities to attend, with school excursions to remember, with driving tests to book.
The list just continues. Some days you just have to strive to remember to remember.
I've forgotten to buy nappies when the kids were born, and to turn up to mother's groups when I was just too damn tired to remember.
But the only time I have ever really put my children's health in danger was when I forgot to get my daughter's 18-month vaccinations.
I made that great mistake of assumption – and even though she is the third of three kids – my brain told me that she needed her vaccinations at the age of two – not at 18 months.
That was six months I nearly left her exposed to vulnerable diseases.
Luckily for us when she was 20 month's old she broke her arm falling off a couch. Sounds like dumb luck, huh? But it WAS a lucky break because my GP picked up the fact she had fallen behind her vaccination schedule and did it on the spot.
It was the first time I have genuinely put my child's health at risk, and while I obviously didn't mean to do it, it could have had disastrous consequences.
I'm not alone – genuine mistakes such as this are the reason almost 6% of people surveyed in a recent Mamamia poll missed or delayed immunisations for their children.
6% might not sound like a huge number. But if 6% aren't vaccinated? It could have dire consequences for the rest of society.  (Health experts recommend at least 95% of the population is immunised for effective disease control.)
That's why the news of a new App – Save the Date – developed by NSW Health has made me head straight to the site to download it.
Because people aren't just missing vaccinations because they're forgetful like me. They're missing them for a whole range of reasons.
According to the survey, these are the top three reasons parents miss their child's vaccination appointments.
Just as an FYI, you should know that this post is sponsored by NSW Health.  But all opinions expressed by the author are 100% authentic and written in their own words.
1. Your baby has a cold.
Nearly 20% of people, from the survey, who missed appointments said they did so because their child had a cough or cold.
I know I have hesitated in the past in taking my sick child to be vaccinated. I've wondered whether the vaccines could make them sicker, whether the pain of the needle could make them grizzlier. I'm glad I didn't delay for these reasons because it turns out they aren't valid reasons at all.
According to the experts there are very few medical reasons to delay immunisation.
A child with a runny nose or recovering from illness can still be vaccinated.
It's only if a child is very sick, or has a high temperature (over 38ºC) that immunisation should be postponed.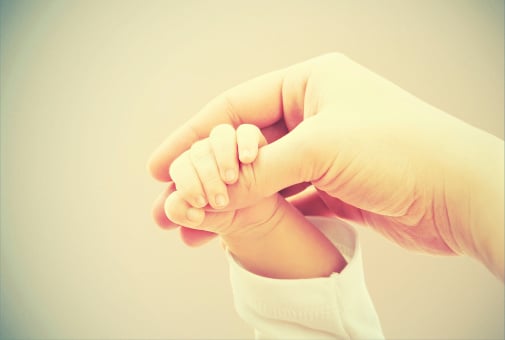 2. I was too busy.
OK, you might be too busy to miss your child's concert. You might be too busy to buy fresh bread or make spaghetti sauce from scratch.
You can't be too busy for your child's health. That excuse just doesn't cut it.
3. My child will be protected by the herd immunity.
1.5% of people surveyed don't think immunisation matters. It is a small percentage, but it is this way of thinking that puts vulnerable newborns at risk.
75% of people surveyed had been sick from a vaccine preventable illness.
NSW Health experts tell us that in order for 'herd' or community immunity to work, vaccination rates among the population have to be higher than they currently are.
It is easy to get busy with life and let things slide.
When your kids are young you have your mother's group, your baby nurse and your GP to inform you about vaccinations.
Not surprisingly 64% of mothers we spoke to get their information about vaccinations from their Doctors – but we aren't seeing our GP every week are we?
96% of the mums we spoke to really wanted some kind of regular reminder to get vaccinations done on time.
The great thing about the 'Save the Date' app is that it gives you enough notice to make each appointment.
Now all I need in my house is an egg timer to remind me to turn off the stove – and a recommendation for a painter to repaint the kitchen cabinets…
Have you ever missed your child's vaccination appointment? What was the reason?
Save the Date to Vaccinate is an initiative from NSW Health to remind parents of the importance of on-time vaccinations for children from birth to 4 years of age.

On-time vaccinations help protect children from serious diseases at the most vulnerable time of life.

You can download the free 'Save the Date' phone app for personalised schedules, and handy reminders. Visit www.immunisation.health.nsw.gov.au.
FROM OUR NETWORK