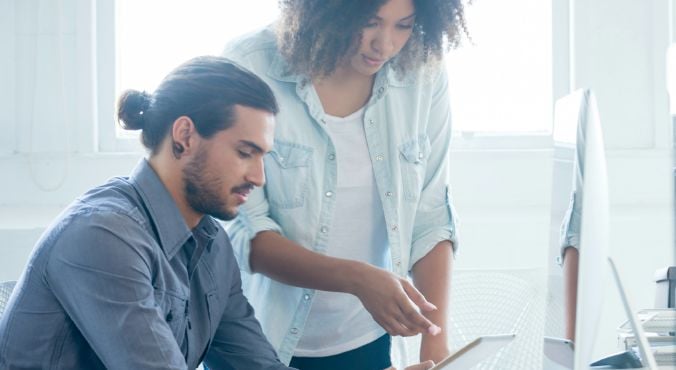 Image via iStock.
By: Shane Maloney, University of Western Australia; Andrea Fuller, University of the Witwatersrand, and Duncan Mitchell, University of Western Australia
If you work in an office, chances are you or the person sitting next to you has grumbled about it being too hot or cold. No one likes rugging up on a summer's day to contend with the air-conditioning. Or having to shed one too many layers in winter to compensate for stifling heat indoors.
RELATED: 8 reasons why you're always freezing cold.
According to a paper published today in the journal Nature Climate Change, this scenario is more likely if you're a woman. Climate control systems in office buildings are often set according to an old formula based on men's thermal comfort. This gender bias, the authors argue, is wasting energy.
What is thermal comfort?
Keeping office workers from feeling too hot or too cold is no simple task. While most office air conditioners control only air temperature, the way we exchange heat with the environment depends on a suite of environmental factors. And so does our thermal comfort.
RELATED: Cryotherapy: Why people are now choosing to "freeze" their skin.
Engineers need to consider:
the humidity
the movement of air (wind speed)
the radiation temperature (the temperature of everything the body can "see")
the temperature of everything we touch.
In the 1970s, Danish engineer Ole Fanger developed a model to determine the combination of environmental variables that we find comfortable.