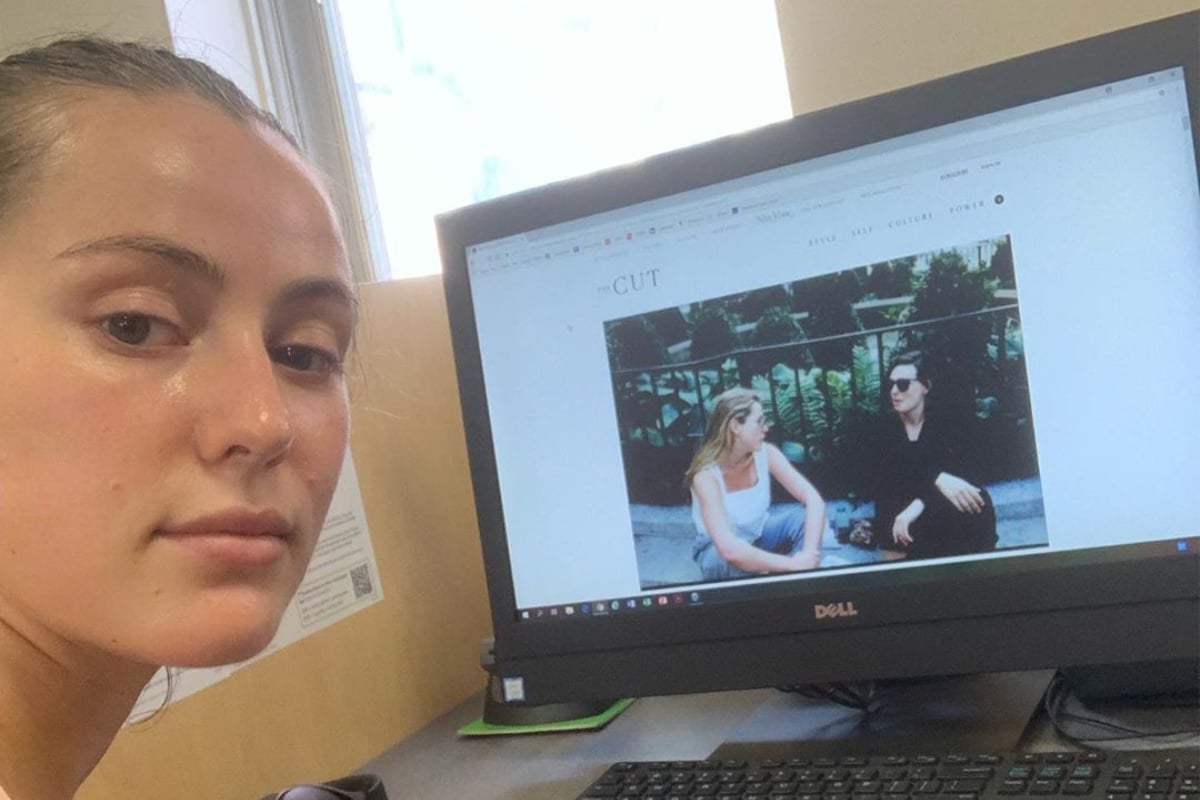 Caroline Calloway has been exposed as a complete scam. And she's embracing it.
Last week, New York Magazine's The Cut published an explosive essay by Caroline's former best friend, Natalie Beach. The article details their destructive friendship and Caroline's problematic method of achieving success in the influencer world.
But as the story spiralled into a series of subsequent subplots, it became a confusing one to catch up with.
So here, we explain the whole damn thing. Strap in.
Who is Caroline Calloway?
Caroline Calloway is a 27-year-old Instagram influencer with about 800,000 followers.
Her real name isn't Caroline Calloway; It's Caroline Gotschall. She changed it at age 17, because Calloway, her middle name, "will look better on book covers someday."
She studied at the University of Cambridge where she catalogued her days in lengthy, intricate captions on Instagram.
"I always knew I wanted to be a writer," Calloway told Man Repeller last year. "I've always been convinced that I have stories to tell and that I would be successful at telling them."
Her aim was to land a book deal, which she achieved in 2016 with Flatiron Publishing. The book was a memoir titled, "And We Were Like".
But in 2017, she withdrew the deal, because she felt she had sold a facade to the publisher that didn't depict her authentic self. However, Calloway had already spent her book advance money when she pulled the plug, which she is reportedly still paying back.