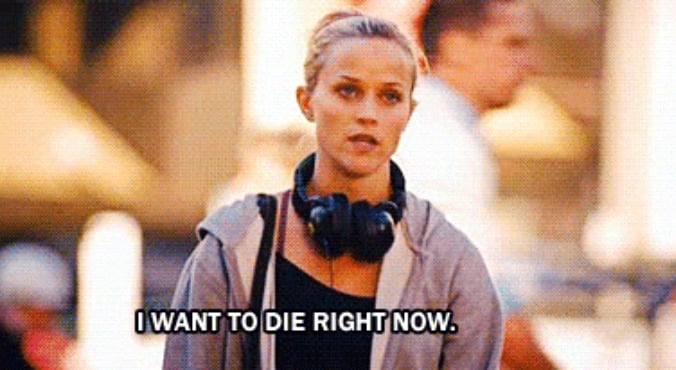 Of all the classes you can take at the gym, spin is probably the most straightforward. You don't have to learn any fancy steps — you just have to climb aboard a stationary bicycle and rotate those wheels until your instructor tells you to stop.
But don't be fooled by the simplicity — spin class is a sweaty, full-on workout, and that's just the physical side of things.
Here are 32 thoughts every woman has during RPM.
RELATED: 8 reasons why you don't have to be a 'morning person' when it comes to exercise.
1. "Shit… are these gym clothes actually clean? I don't remember actually washing them… all good, I'll just sit up the back so nobody notices."
2. "Oh damnit, those women beat me to the back row again. Maybe the second las… okay, nope. Front row it is. Fantastic."