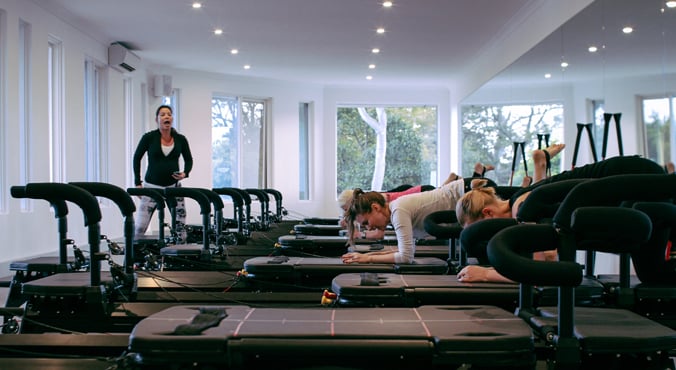 Image: Keri Kitay PR.
My first thought when asked if I wanted to participate in a Physicore class was, 'Hell, yeah I want to do Physicore' then 'Wait, what's Physicore?' then after Googling it, 'Gee, they really missed an excellent pun opportunity by not using 'Let's Get Physicore' as their tagline.
So that's how I found myself very early one Wednesday morning, with 'Let's Get Physicore, Physicore, I wanna get Physicore' stuck in my head looking at several foreign yet terrifying Pilates Reformer machines.
I'd just read the class had been dubbed 'Pilates on crack,' so in a clear cry for help I tweeted the below photo, captioning it, 'These machines are in my near future. I'm scared.'