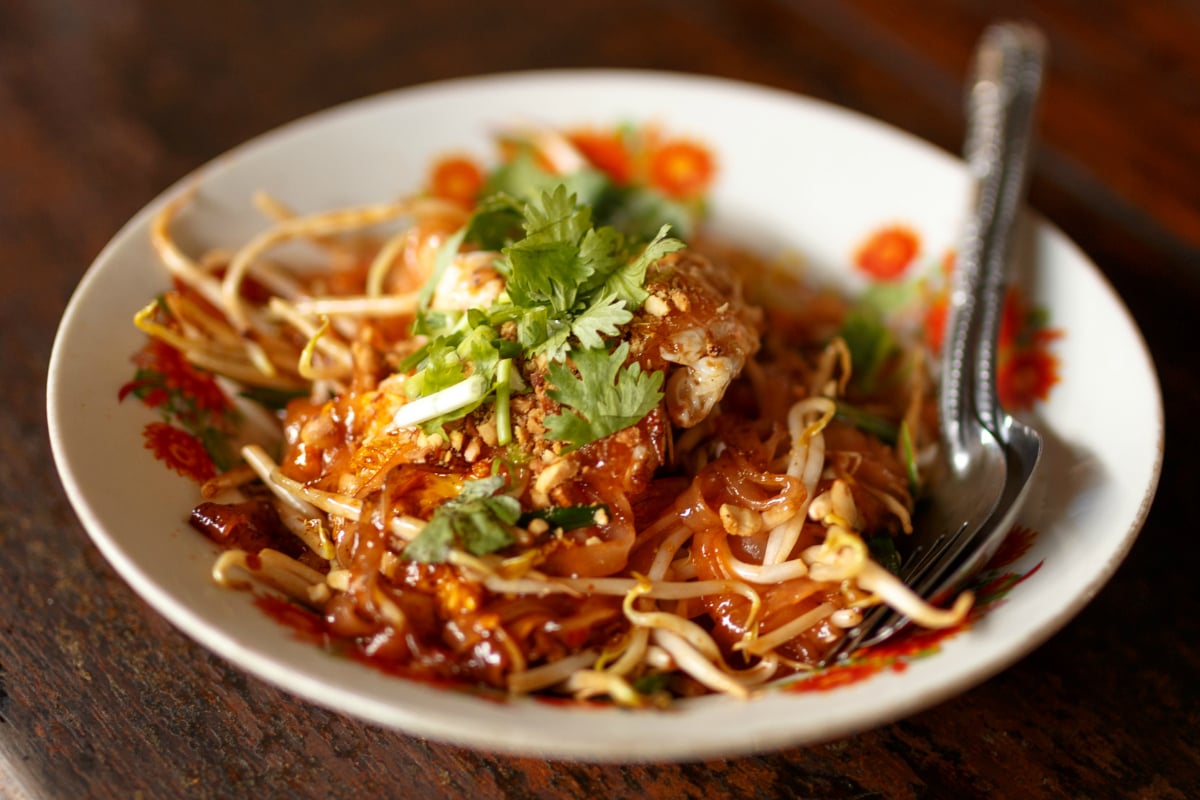 If you've been to a Thai restaurant, chances are someone at your table has ordered Pad Thai.
It's a beloved noodle dish that's popular for its tasty combination of rice noodles, vegetables, peanuts and prawns, tofu, chicken or pork, all stir-fried in a sweet, fishy sauce.
What is Pad Thai, exactly?
Pad Thai is street-food from Thailand that's considered one of the Asian country's national dishes. But it's also become popular the world over. The word "pad" means "stir-fried" in Thai.
The dish is thought to date back to World War II, when rice shortages meant the government promoted eating rice noodles as an alternative, where flour and water bulk out the rice. They took the traditional method of stir-frying noodles from China, and gave it a Thai-style twist with Thai flavourings such as tamarind, palm sugar and chillies.
Traditionally, it's made with prawns and tofu, but today recipes often include pork and chicken.
While most ingredients in Pad Thai are fairly common, tamarind is an important part of the dish's sauce that people may not be familiar with.
Tamarind is a fruit with a sweet and sour flavour that can be bought from most Asian grocers, but you can easily pick up tamarind paste or puree from Coles or Woolworths.