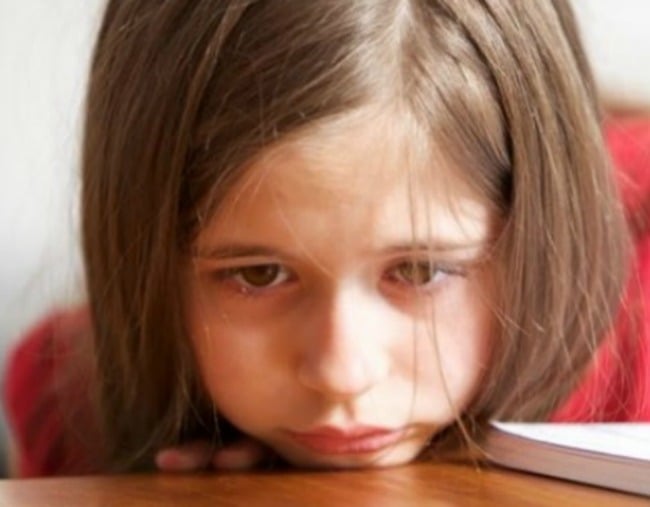 Chris Brennan-Jones, University of Western Australia and Ruth Thornton, University of Western Australia
Around one in four Australian children will have recurrent ear infections in their first three years of life. This decreases as children get older. But by the time children start school, one in ten will still have glue ear, which could have a significant impact on their early learning.
Glue ear is a form of ear infection also known as otitis media with effusion. It occurs when the middle part of the ear (behind the ear drum) fills with a sticky, glue-like fluid instead of air. This fluid dampens the vibrations made by sound as it travels through the eardrum and to the cochlea – the spiral-shaped part of the ear where the vibrations are converted to signals sent to our brain, allowing us to hear.
For children with glue ear it is like someone has turned down the volume of the world. This is why these children may appear to have selective hearing.
Repeated ear infections and prolonged episodes of glue ear can result in permanent hearing loss. The impacts on a child's development stretch well into adulthood.
So what should you do if your child has glue ear? And how can you prevent them getting it in the first place?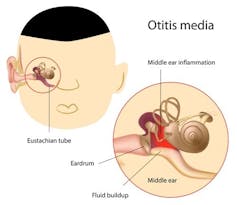 Why do kids get it?
Otitis media can run in families and we know there is some genetic susceptibility to this disease. However, research has also shown cases of glue ear in Australian children peak during winter months, related to the increase in colds, and at the start of the school year, when children may be exposed to new bugs from other kids.
The exact cause is poorly understood, but bacteria and viruses associated with coughs and colds are often the initial cause of ear infections.
---
Read more: What is the common cold and how do we get it?
---
One theory is that glue ear persists after a cold has cleared due to a dysfunctional Eustachian tube, which links the back of the throat to the middle ear. When mucus eventually clears from the nose and throat after a cold, the theory proposes that instead of draining from the ear through the Eustachian tube as it should, it gets stuck in the middle ear, resulting in glue ear.