This week, a video from one of the hosts of KiisFM's The Thinkergirls attracted the angry attention of health professionals.
During a visit to a pharmacy, co-host Kristie Mercer posted a video to Facebook on Tuesday questioning why it takes so long to receive a script.
"I have to entertain myself because there's a 15-minute wait on getting a script. What the f***? Like, I'm sorry, what is the hold up on the process? You hand over your prescription and they're like, 'Sure, there'll be a 15-minute wait, here's your little buzzer and we'll be with you in 15′," she said in the clip, which had been viewed more than 60,000 times before it was taken down yesterday.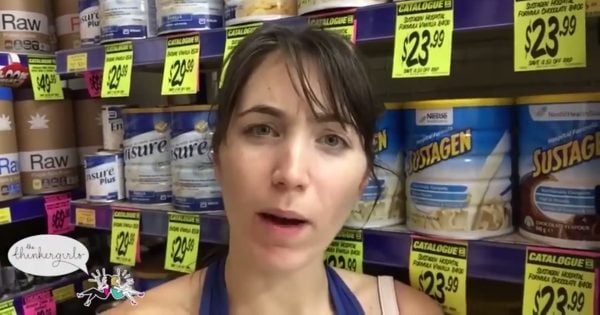 "Like, what is happening? I can see the medicine behind you, it's like two metres away. Just grab it off the shelf and press print on the old sticker printer, slap it on and away we go. Is there some kind of magical process that's taking place back there? Because I'm very intrigued as to why it takes so long."
She went on suggest that it's a ploy to get customers walking around and purchasing other items while they wait.
Unsurprisingly, pharmacists and doctors alike were quick to jump on the post and express their frustration at these kind of comments.