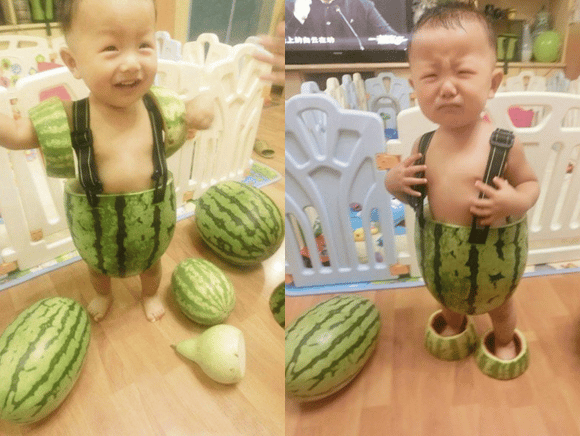 Blisteringly hot summer days can be torturous, especially for the little ones.
Everyone knows a wedge of watermelon served straight out of the fridge is the ultimate way to fend off the heat - but parents in China have reportedly taken the fruit's refreshing powers one step further this summer...
Yes. That image you see above is of a child in a custom-made watermelon suit.
Could this be the solution to keeping the kids cool when December rolls around?
According to Chinese news agency Xinhua, the fruity trend started in July when a photo of a kid walking down the street in a pair of bespoke watermelon overalls (pictured right) went viral on Chinese social media site Sina Weibo.