Photoshop fails are as awkward as they are glorious, and it appears fashion bible Vogue has made one just, you know, ON THEIR FRONT COVER.
Oh blimey. Blimey, blimey, blimey.
The issue, which sees the likes of Gigi Hadid, Kendall Jenner and body image warrior Ashley Graham on the front, claims to celebrate all bodies.
And apparently, 'all bodies' really does include all bodies. Especially, like, the digitally altered ones.
Let's observe, shall we?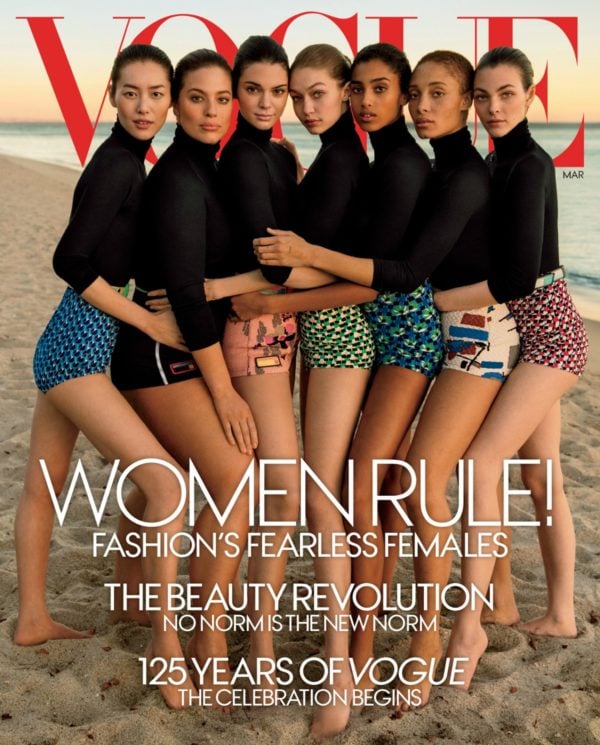 Do you see it?