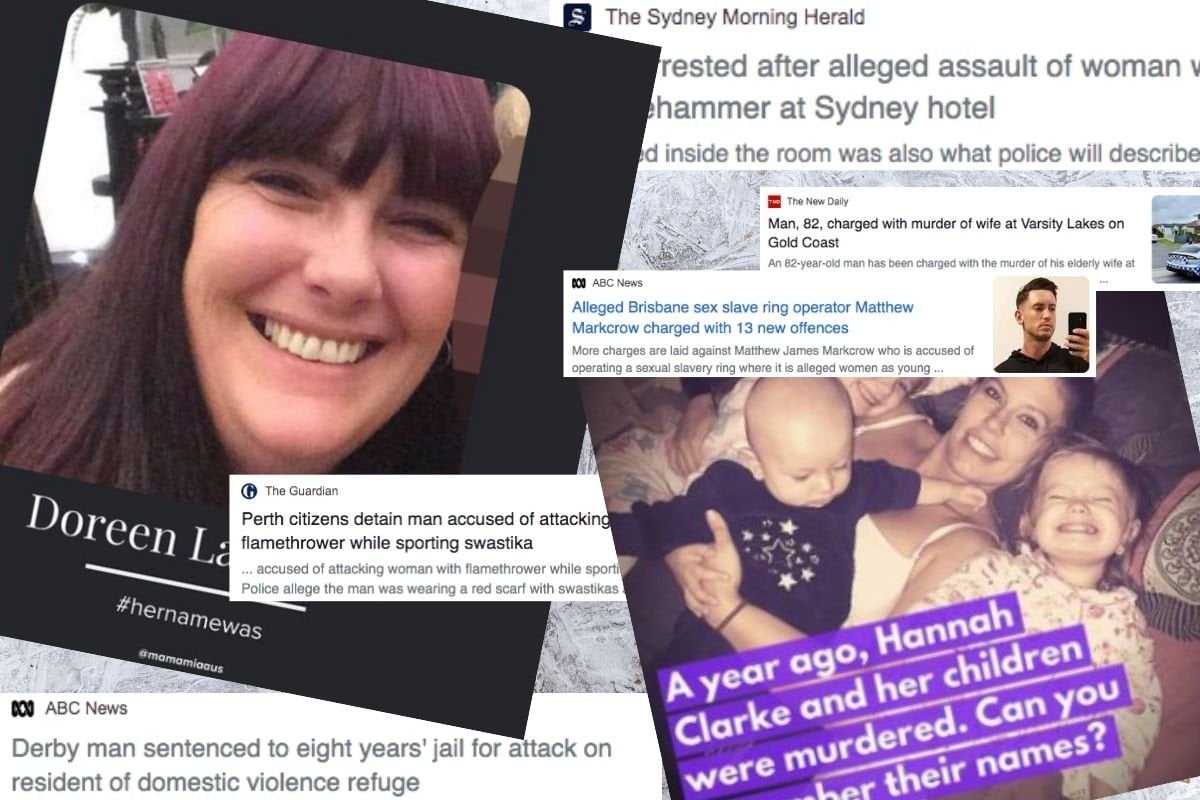 Right now sexual assault is dominating Australian news headlines ever since Brittany Higgins was brave enough to share her story with us. 
She alleges she was raped inside Parliament House by a former Liberal staffer in 2019, and in the fortnight that has followed, a discussion about the prevalence of sexual assault and harassment, and the subsequent treatment of Brittany's allegation by police, politicians and colleagues, has been dissected across the country.
But to many women, what Brittany alleges happened to her is not shocking. Because violence against women isn't unusual. Sexual assault is not uncommon. And understandably, women fear being ignored or not being believed, hence why so many crimes go unreported.
Watch: Women and violence: the hidden numbers. Post continues after video.
On average, one woman per week is murdered by a former or current partner in this country. One in three women has experienced physical violence since the age of 15. 
While alarming, those statistics are not new. And they're not going away. 
As our country's politicians turn Brittany Higgins' story into a fight over who knew what first, headline after horrific headline has appeared in our newsfeeds, proving how insidious violence against women in this country is.
"Man charged with murder after woman found dead in Gold Coast home." - Friday. 
"Man arrested after alleged assault of woman with sledgehammer at Sydney hotel." - Thursday.
"Queensland woman contacted cops daily before horror death." - Wednesday.
"Man with swastika on forehead accused of randomly attacking woman with flamethrower in Perth." - Wednesday.
"Alleged Brisbane sex slave ringleader facing further charges as more victims identified." - Tuesday. 
"Man sentenced to eight years' jail for attack on resident of domestic violence refuge." -Tuesday.
"A year ago, Hannah Clarke and her children were murdered. Can you remember their names?" - Friday.
That's just a snapshot.