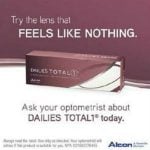 Ladies, we suffer for fashion all the time. But we shouldn't. So, Mamamia makeup artist Natalie Wright shows us six easy style hacks that work for her, from the ultimate high heel loosening trick to how to transform your work outfit into a "night" look.
This content was created with thanks to our brand partner Alcon DAILIES TOTAL1.
Always read the label. Use only as directed. Your optometrist will advise you if this product is suitable for you. NP4 number: A21805834212.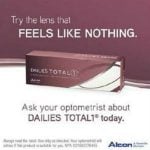 Alcon DAILIES TOTAL1 Contact Lenses provide a unique cushion of moisture providing 16 hours of comfort so you can experience everything, and get on with your day. DAILIES TOTAL1 feel like you're wearing nothing and result in exceptional end of day comfort. Always read the label. Use only as directed. Your optometrist will advise you if this product is suitable for you. NP4 number: A21805834212. For more information please visit https://www.morecontacttime.com/technology.shtml