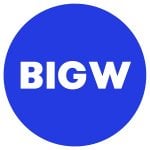 Thanks to our brand partner,
BIG W
You've got your shopping list on your phone. You've allocated a set amount of time. You know what you want. You've got this.
UH, except that four-year-old tugging your trackies has other plans. Like sticking their sticky hands on the clothes rack. Or wreaking havoc on the toy section (it's all a game, right?). And then there's the not-so-subtle trolley filler kid who hopes (in vain) that mum will totally be OK with 10 more unicorn/pineapple/flamingo pool inflatables.
Yep, expect the unexpected when you're shopping with kids. We know how you feel, so we made Shopping with Kids: Expectation v Reality for you to watch above!
For a big win that'll make a day's shopping outing easier, head to BIG W's Baby Sale (ends February 14th) for offers and everyday low prices across baby and kids' clothing, toys and accessories. That's the kind of reality we like to expect.
This video was made in partnership with BIG W.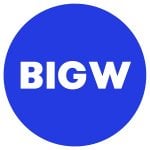 At BIG W we get that a trip to the shops with kids isn't always what you might expect it to be. But…shopping for kids can be just what you'd expect and more. With the BIG W Baby Sale until February 14th, you can expect a mix of hot offers and everyday low prices across our range of baby & kids clothing, toys and accessories.
A shopping experience guaranteed to please, now that's a BIG WIN!