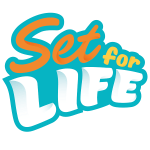 A quick scroll through Katherine Sabbath's Instagram account works only to better your mood. After all, each photo is punctuated by sugar, big smiles and colour like confetti.
Sabbath, of course, is a baker; her cakes the bedrocks of a social media presence defined by the outrageous and the creative. Food, from her point of view, should be fun. In a world where wellness is an industry in and of itself and conversations about being the best version of ourselves are implicitly tied to how we eat, Sabbath's message is a refreshing one.
Food is fun. So is baking. Fill your life with colour.
You would think, with all of this in mind, that Sabbath has been doing this her whole life. With 410,000 Instagram followers and counting and cakes that look more like pieces of artwork than edible birthday treats, she appears, well seasoned. Instead, it took many years and entirely different career path for the baking phenomenon to make a living and a career out of the one thing she loves most in the world.
In an interview with Mamamia in our latest Trail Blazers video series (scroll to see), Sabbath says today she would describe herself as a "proud home baker, teacher and cookbook author".
Oh, and someone who is "living their dream life".
Three years ago however, she was juggling a job, a side hustle and facing the crossroads that is dropping one for the other.
"I used to be a high school teacher. [I taught] history, geography, society and culture and commerce," she told Mamamia. "But baking was always my passion and I would bake whenever I had a spare chance."
In 2013, when Instagram was far less a shiny medium full of filters and perfect lives, Sabbath – a "self-confessed sprinkle-covered, sticky-fingered, bake-aholic" – decided she would start uploading photos of her cakes.
"I thought, well, I'll just upload photos of my cakes on Instagram and Facebook and I started to develop a portfolio without even realising," she told us.
"My cake style is fun, expressive and also bespoke. There's nothing better than giving someone a cake made especially for them."
But still, for the next two years, she would remain in the classroom among the students who often wondered aloud why she wasn't chasing her dream.
"The pivotal moment for me when was when my students kept asking me, 'Why aren't you doing this for work?' So I took the plunge, and I followed my passion."
So, at the beginning of 2015, she quit her job and dedicated her time and energy to baking.
A year later, she created a Kickstarter campaign so she caught launch her own cookbook – something she calls her "proudest creation to date".
"[It's] Australia's first pop-up cookbook and we think the first book of its kind in the world."
The success of the campaign is a testament to Sabbath's talent and popularity. Within 30 days of the campaign going live, 2747 backers pledged $260,361 to help bring the project to life.
The pop-up book is brimming with some of her most iconic and well-loved cakes and recipes, something she calls a "keepsake of dessert inspiration, paper engineering, and creative baking".
Today, Sabbath has gone from a world where teaching dominated her days to a realm where her passion and her work are one and the same. She now teaches hands-on workshops, runs baking demonstrations and helps support home bakers.
"My cake life so far has been awesome. I'm working with talented creatives from all over the world and I'm connecting with home bakers across the world. It's jut incredible.
"I would absolutely encourage any woman to follow their passion. Don't let fear hold you back. If you make it, you've got the opportunity to live your dream life. Go for it."
What is your dream career? Have you taken a leap of faith in your life? Tell us below! And make sure to watch our interview with Katherine Sabbath in this piece.
This content was created with thanks to our brand partner Set for Life.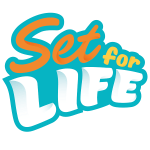 Could you imagine winning $20,000 a month for the next 20 years*? If you've been putting off making a change in your life, following a dream or pursing a long lived passion, we've got the game for you! What would you start saying 'yes' to if you were Set for Life? The possibilities are endless.. with $20K on replay, the winnings keep coming so you can keep going. Click here to find out more about Set for Life.
*Chance of winning 1st Prize is 1 in 38,608,020.