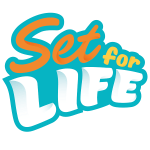 If you're a dog person (or let's face it, a "dog parent"), you may be rather envious of the life Margaret Hennessy gets to lead.
Day in, day out, the CEO of DOGUE Retail Group gets to spend her time with four-legged friends and the two-legged folk who love them.
"I've always been a dog lover – I had a mad family of lots and lots of different pets," Margaret tells Mamamia. "I even remember when I was 10 drawing a picture of my ideal cottage with a picket fence, and it had 10 different dog breeds, which is very much like our retreat here."
It's her dream job, and once you watch our "day in the life" video in this post, you'll see exactly why.
From giving pups the pampered treatment to decking them out in the latest canine couture, Margaret gets to enjoy the company of dogs every day – something most of us can only dream of.
"What excited me about the opportunity to work with DOGUE was the idea that you could combine your passion with your work," she says. "I can make decisions based on my values. I get to work with dogs, and I get to work with people who love dogs. What's better than that?"
Margaret's road to DOGUE was an unexpected one. With an economics degree and a graduate diploma in Change Management from the University of Sydney, Margaret embarked upon a successful career in management consulting and business management.
But when she hit a "crossroads" in her career, she realised she needed to take a leap into the unknown and do something she was passionate about.
The opportunity arose through her friend Simone Kingston, who had founded DOGUE back in 1998. For years, it was just one store of designer doggy fashion - but Margaret had other plans for it.
"We had so many things in common and a real passion and drive for the future of DOGUE," Margaret says of her connection with business partner Simone. "And to be able to be making my own decisions and controlling my own destiny was something that really excited me."
Margaret helped Simone with a business plan, joining DOGUE in 2005 and introducing dog grooming to their services. By 2014, their pooch-loving business was a full-fledged franchise. Now, they have nine stores in New South Wales and one in Queensland, as well as the a country retreat for "luxury dog boarding" in NSW's Southern Highlands.
For Margaret, the job highlight is obvious: "Beautiful, affectionate dogs that we get to spend so much time with."
Whether it's grooming or styling a cute little terrier or helping people choose the right winter puffer jacket or dog bed for their pup, Margaret's living her dream, her way... and we're just a pinch jealous.
Talk about a trailblazer. Or should we say "tailblazer"?
Do you have a story like Margaret's? Have you made a career change that's paid off for you in spades? Tell us below.
This content was created with thanks to our brand partner Set For Life.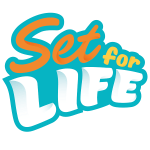 Could you imagine winning $20,000 a month for the next 20 years*? If you've been putting off making a change in your life, following a dream or pursing a long lived passion, we've got the game for you! What would you start saying 'yes' to if you were Set for Life? The possibilities are endless.. with $20K on replay, the winnings keep coming so you can keep going. Click here to find out more about Set for Life.
*Chance of winning 1st Prize is 1 in 38,608,020.