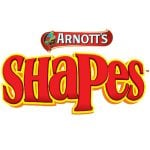 Show this to your friend who spends ages licking the Pizza Shapes seasoning and ends up pouring the leftover flavouring in their mouth because it tastes just SO delicious, and yes we know "your friend" is actually you.
Behold, the two types of eaters of Arnott's Shapes.
Tell us in the comments below how you eat Shapes, or get some Shapes foodie inspo right here. Chicken Crimp-brie, anyone ?
This content was created with thanks to our brand partner Arnott's Shapes.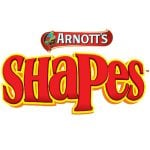 Arnott's is celebrating Australia's undeniable love of crackers, launching its national #whatacracker campaign to identify unique Shapes rituals far and wide. Arnott's is calling on all savoury biscuit-lovers to share their unique and lesser known Shapes-eating rituals or moments that they share between friends or have learned from traditions passed down through family generations. The top ten entries with the best caption explaining how they love to enjoy Shapes will win a year's supply* of their favourite Arnott's Shapes flavour. Click here to find out more. *52 packs.