Not all soaps are created equal.
Especially if you're a bottle of Dr. Bronner's Pure-Castile Liquid Soap. This cult product is at the top of the soap hierarchy – just take a look at the beauty section of any health food shop or the Instagram feed of any eco-aware or natural beauty advocate.
But what exactly is it about the soap that has multiple blog posts, videos and Instagram feeds dedicated to its praises?
Simply put, if you need to clean something… your body, face, teeth, hair, animal or surface in your house, you can do it with a few drops of Dr. Bronner's and nothing else.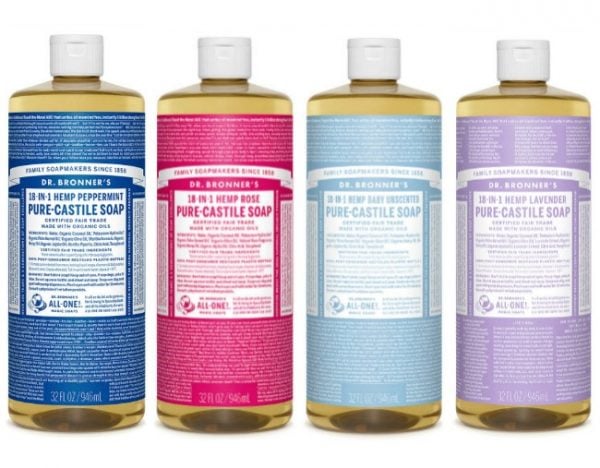 Oh, and it's made with minimal ingredients, is certified fair trade and is made by a family-owned company with ethically, socially and environmentally responsible brand values, too.
And just in case that wasn't enough, Meghan Markle is also a fan. In fact the princess to-be told Beauty Banter that the Dr. Bronner Castille Liquid Soap in their lavender scent is her favourite body product.
When it comes to clean people versus messy people, there are differences between the two. We take a pervy look inside the life of a 'clean house' person, on Mamamia Out Loud. Post continues after audio.

1.  As a body or hand wash.
A standard, non-surprising use is as a cleanser for your body to remove the grime of the day. The peppermint scent is particularly zingy, too. However, be warned that it is an extremely concentrated formula so you'll only need a few drops. Trust us.