If there is one place where you certainly shouldn't have to worry about looking good or being judged, it's on an airplane.
Everyone who has ever travelled knows that when it comes to air travel, fashion, beauty and comfort do not mix.
But it turns out that there are some rules about what we can and can't wear on a plane that we never knew about.
Apparently, leggings are banned.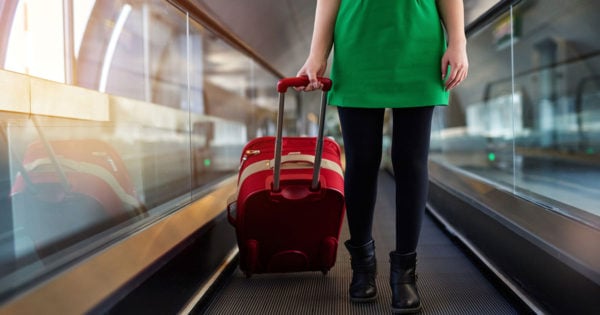 The air-travelling world is in shock after one woman live-tweeted a 'showdown' of sorts at an airline gate, after two girls were told they had to change out of their comfortable activewear before they were allowed to board the plane.
Yes, really.
Passenger Shannon Watts - who started Moms Demand Action, a group campaigning for reasonable solutions to address our nation's culture of gun violence - shared the story with her 33,000 followers.
1) A @united gate agent isn't letting girls in leggings get on flight from Denver to Minneapolis because spandex is not allowed?

— Shannon Watts (@shannonrwatts) March 26, 2017