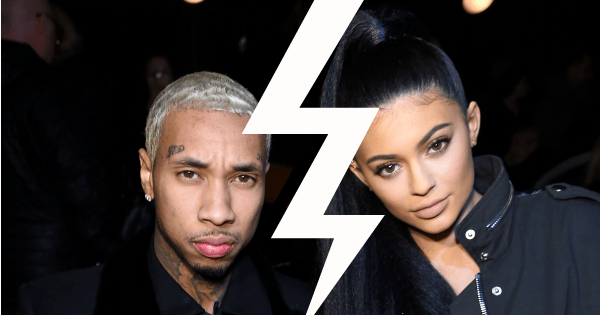 The celebrity world has been rocked by the confirmation of the separation of Kyga, that is Tyga and Kylie Jenner. Kylie has been uploading cryptic Snapchat stories post break-up, while Tyga has spoken candidly to TMZ.
In response to the Kardashian split of 2016 (so far), Tyga gave a short and sweet interview when confronted by TMZ at LAX. The exclusive insight into Tyga's version of events gave us some insight into the relationship breakdown.
While rumours have been circulating for months about the couple's break up, Tyga's casual confirmation was the final nail in the Kyga coffin.
The two were last seen together publicly chillin' at Coachella mid-April.
Tyga also gave his two cents worth on his baby mama Blac Chyna, who recently became engaged to Kylie's brother Rob Kardashian. Within weeks of this announcement Chyna also announced that she is pregnant with a little Kardashian. Chyna co-parents son King Cairo with Tyga. Hopefully you kept up with all of that, it really is one of the most confusing family/romantic entanglements known to the world.