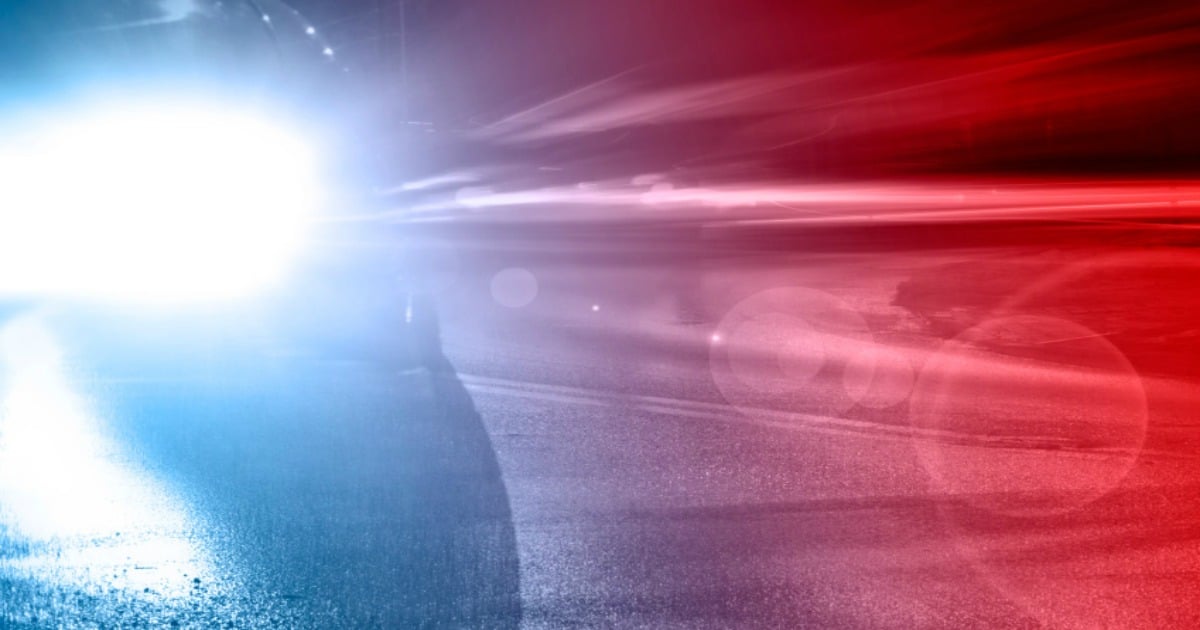 We've rounded up all the latest news from Australia and around the world – so you don't have to go searching.
1. Two children hit by cars in separate incidents.
Two toddlers have been hit by cars after two separate incidents in NSW.
In Northern NSW a toddler was accidentally run over by his father, while he was fixing a car. The 19-month-old has been airlifted to the Gold Coast for specialist care.
His 44-year-old father was repairing a car at Kyogle in NSW on Wednesday afternoon when he tried to clutch-start it but the vehicle rolled backwards over his 19-month-old son.
The man gave his son first aid before paramedics arrived.
The boy was initially taken to Kyogle hospital with abdominal injuries and lacerations before being been moved to Lismore Hospital.
He was flown to the Gold Coast University Hospital just before 9am on Thursday in a stable condition.
Meanwhile a toddler has serious injuries after he was hit by a car outside a school in the New South Wales Central Tablelands. The 18-month-old boy was hit by a reversing Commodore wagon in Bathurst about 5pm yesterday outside the All Saints' College.
He was been airlifted to the Children's Hospital at Westmead.
A police spokesman told the ABC that the driver of the car  was not related to the child.
A crime scene had been established at the school on Eglinton Road and investigations were continuing.
2. Murdered Adelaide mum was due to face court after she beat her son with a broom.
Adelaide mother, Adeline Rigney-Wilson who was murdered along with her two children allegedly by her partner was due to face court after she had been charged with the assault of her child.
The bodies of Adeline Rigney-Wilson, 29, her daughter Amber, 6 and son Korey, 5 were found in a home in the rural suburb of Hillier on Monday.
Steven Graham Peet, 30, was arrested and charged with three counts of murder, and did not apply for bail at a brief court hearing on Tuesday.
The couple had only been living together for a few months.
Nine News reports that Ms Rigney-Wilson had been charged with the assault of one of her children, and was due to face court this month.
She had allegedly beaten the boy with a broom and tried to drown him almost two years ago.
Families SA had been involved with the Rigney-Wilson family for years, and had contact with the family on the day of their death.
Earlier this week Chief Inspector Alby Quinn said police were not looking for anyone else in relation to the murders.
"This does appear to be domestic-related and we are not looking for any other further persons in relation to this incident," he said.
Steven Peet made no application for bail when he was brought into the Elizabeth Magistrates Court on Tuesday.
 For domestic violence support 24/7, call 1800 RESPECT (1800 737 732). 
3. Bronwyn Bishop admits to a 'dumb decision' when she took a charter helicopter flight from Melbourne to Geelong.
Former speaker Bronwyn Bishop has spoken about the chopper ride that led to her resignation from parliament.
In an interview with Sky News Ms Bishop said that her decision to take a $5,227.27 charter helicopter flight from Melbourne to a golf course near Geelong in 2014 was "a pretty dumb thing to do".
"Hindsight is a wonderful thing. It was probably a pretty dumb thing to do," she said.
"There was a lot of discussion about what other people had done, it became I think a very messy period but there were lots of people that were very supportive."
"When Tony asked me to resign himself I did," she said.
"As I said it was to protect him and I did, that's it it's kind of yesterday's news.
"It was a dumb thing to do and I did repay the money."
4. Cincinnati Zoo has raised and modified the barrier at Gorilla World.
Cincinnati Zoo says it has raised and modified the barrier at Gorilla World and the exhibit will reopen on Tuesday.
The zoo has been under fire after a three-year-old boy fell into the gorilla enclosure prompting zookeepers to kill the endangered gorilla, Harambe, to protect the child.
The new barrier is 106cm high with wood beams top and bottom and knotted rope netting, the zoo announced Thursday. It is the same height as the barrier at the zoo's lion exhibit.
Our exhibit goes above and beyond standard safety requirements, but in light of what happened, we have modified the outer public barrier to make entry even more difficult," zoo director Thane Maynard said in a release.
The previous barrier passed multiple inspections by the Association of Zoos and Aquariums (AZA) and adhered to safety guidelines.
5. Missing man fought with friend before disappeared.
An Australian man missing in Rio used MDMA and went to a party a day before they decided suddenly to leave Brazil.
Brazilian police spokesman Elen Souto says that on May 21 Rye Hunt and his friend, Mitch Sheppard, used MDA before going to a party in Lapa where they again took the drug.
The men went into a 'psychotic state' and party security took the mates back to their hostel in the morning, Ms Souto told reporters.
Bizarrely Mr Sheppard apparently then suggested the pair leave Brazil – a month ahead of schedule – and travel to Bolivia.
The two took a taxi to Rio international airport before having an argument at a coffee shop. Mr Hunt accused his 22-year-old friend of stealing his passport and trying to kill him.
Mr Hunt then caught a taxi, alone, to Copacabana around 2.30pm before booking into an apartment. He paid in advance for three nights. CCTV footage shows the 25-year-old bought beer before leaving his room around 6pm wearing thongs.
Mr Hunt hasn't been seen since.
Yesterday there were reports he of a sighting of Mr Hunt, but authorities have now said they think it was in fact not him at all.
Australia's foreign affairs department said "The embassy is continuing to work closely with Brazilian authorities as their search and investigation operation continues,"
"We remain hopeful Mr Hunt will be found safe and well, but continue to hold concerns for his safety."
Mr Hunt's family says if he took drugs in Rio it would have been "out of character".
6. The rain is coming. Batten down the hatches!
The East Coast of Australia is preparing for a battering this weekend with a surface trough to cause areas of heavy rain and storms in central QLD and rapidly spread south over more populated areas.
QLD Weather bureau senior forecaster Michael Knepp told Weatherzone a trough would bring intense rain and flash-flooding across the region of SE QLD with the majority of rain happening over a period of 12 hours from about lunchtime on Saturday through to the evening.
"We are looking at a very significant weather event across southeast Queensland – I cannot stress this enough," he said.
Brisbane residents can expect up to 100mm of rain on Sunday alone.
Sydney too looks set to be hit with more than 100mm of rain over the weekend with areas further north to be even worse off.
Some parts of the state could even reach 300mm, with flash flooding a real concern.
An official flood warning has been issued for several river valleys from Saturday including the Upper Macintyre, the Tweed and the Brunswick.
7. AGL scam hits customers.
AGL have warned customers not to open emails that look suspicious after a massive phishing email with links to a crypto ransomware payload hit Australia inboxes.
This is the second AGL scam in as many weeks reports Mailguard.com.au.
A similar fake AGL email scam was circulating last week delivering Trojan malware.
Legitimate bill emails from ActewAGL come from an email address ending with @actewagl.com.au.
Customers who have received a hoax email or who are concerned about their account should call ActewAGL on 13 14 93.
The scam can also be reported by visiting www.scamwatch.gov.au/report-a-scam or calling 1300 795 995.
8. Mums killing kids they can no longer feed.
Mother are feeling like they have no other choice but to kill their children in the city of Fallujah as the battle to drive Islamic State out of the city turns into a lengthy siege.
About 20,000 children are in the city. Residents say the jihadists are press-ganging boys from the age of 12 upwards to fight for them reports The Australian.
UN's refugee agency yesterday said that fleeing residents have said they had seen mothers killing their children. One resident said there had been at least three suicides in the past two months.
"Families started to suffer when ISIS (Islamic State) closed the exit routes from the city. Families started suffering from psychological problems and some of them committed suicide," a woman named Alahin told UN workers in a refugee camp.
"Some of them set fire to themselves. I swear to God some of them drowned their children. Some of them threw their kids on to the streets and left them there on their own because they didn't have any food."
Caroline Gluck, of the UN High Commissioner for Refugees in Baghdad the refugees were "desperate."
"Do you stay and face death or leave and face death? It's a no-win situation."
"Some were so desperate they abandoned children they couldn't care for. Some people have been attempting to commit suicide as they see no future and no way out."
9. Five-year-old boy finds crystal meth in Kinder Surprise egg.
A five-year-old boy discovered crystal meth instead of a toy when he opened a Kinder Surprise egg.
The child found the chocolate in a hedge while playing with his older brother in Limavady, Northern Ireland.
When he opened the treat, he found the white bitter-tasting crystalline powder, also known as crystal meth.
The boy handed the egg to his father, who then passed it on to police.
"This incident just reminds us that criminals have no regard whatsoever for the safety of local residents" Colin Shaw from the Northern Ireland police service said.
"And I am thankful that this child had the sense to speak to an adult about what he discovered."
Do you have a story to share with Mamamia? Email us [email protected]