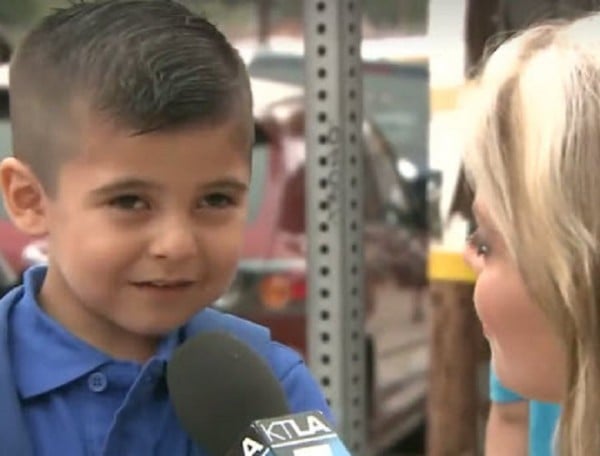 When it comes to your child's first day of school, there are just some questions you simply shouldn't ask if you want to avoid a full blown melt down at the gate.
That's exactly what reporter Courtney Friel learnt when interviewing four-year-old Andrew Macias about beginning school.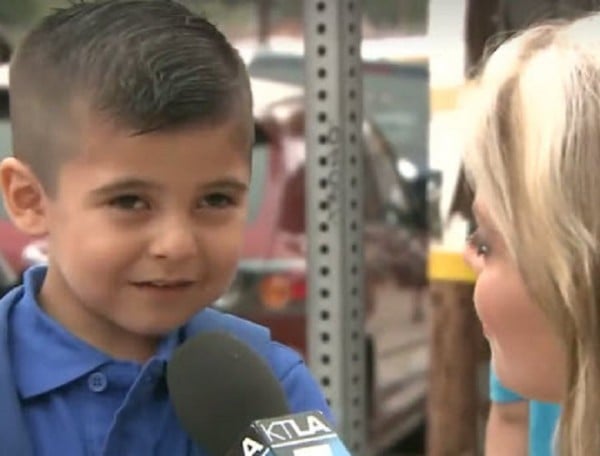 She mistakenly asked the question, "Are you going to miss your mum?" To which Macias replied, "No", which really meant YESSS ARE YOU CRAZY?
Macias attempted an 'I'm fine' face with a good chuckle, which quickly turned into a 'get me out of here' face with lots of tears.
WATCH the video below. Post continues after video...
Friel shared the video on her Instagram, captioning it with, "This breaks my heart and now I'm anxious about sending my kids to school! He was trying to be so brave!"
But don't worry about Macias, Fox 40 confirmed that his mum gave him a big hug off camera and like a little trooper, walked into school for his first day.