This is the packing conundrum that drives me bonkers: how can I pack lightly, when I need all of my beauty products with me?
If you have a finely honed collection of products you can't live without, but also don't want to lug a few extra kilos around the world with you, I have some good news.
The answer lies in your local chemist, in the form of a rectangular pill organiser. Mine was from Chemist Warehouse, and cost under $5.
Instead of using it to store pills (boring!), it becomes a customised mini product palette.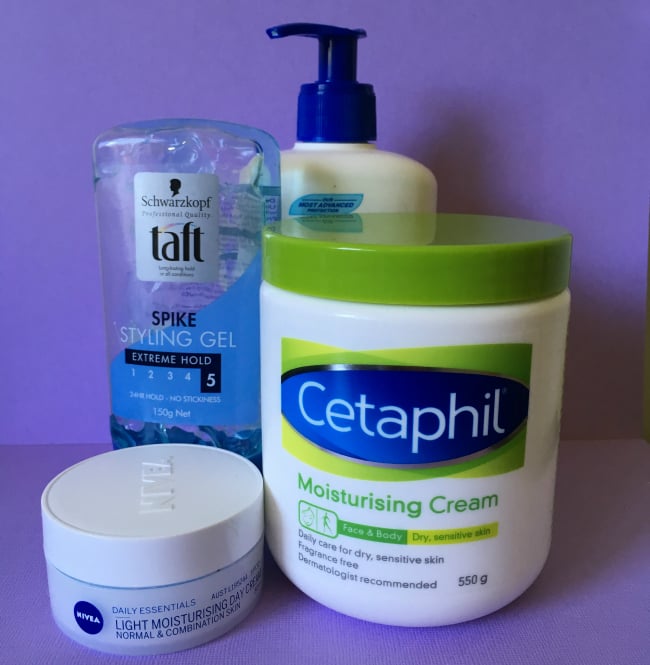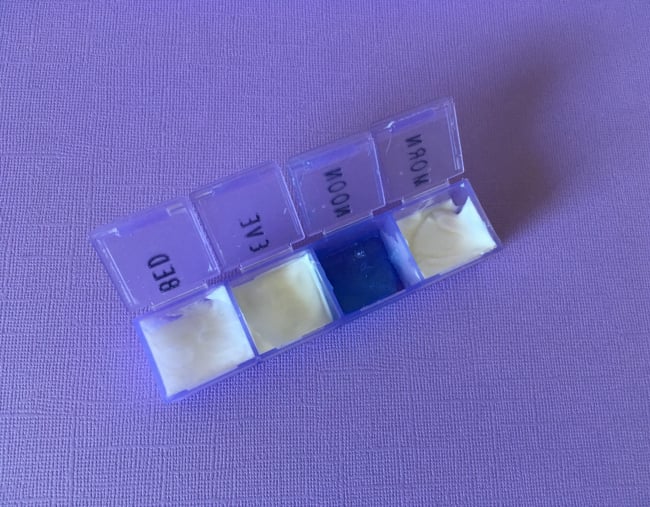 Each pill box becomes a small container for sample-sized blobs of product. My pill organiser has four sections, but you can also buy larger ones with more sections.
This is a great hack if you need to bring products which only require a dab, such as moisturisers, balms, solid hair products (like waxes and gels) and solid, natural deodorants.
I used clean fingers to transfer products from the original containers to the pill organiser, but you could also use a butter knife or a teaspoon.
Once you've put the product into the square, gently tap the filled pill organiser on your kitchen counter a few times to get rid of any air pockets and flatten it out. Close the lids, pop the pill organiser into your handbag or luggage and you're good to go.
For a recent one-night trip to Sydney, I filled my pill organiser with dollops of body moisturiser, face moisturiser, hair gel and sunscreen. All up, I'd cut back an armload of heavy products into a slim case that was smaller than my iPhone – and I didn't even use up everything.
Storing beauty products in pill organisers has long been the secret of professional makeup artists.
Celebrity makeup artist, Fiona Stiles, told the Fat Mascara beauty podcast that she cuts up her lipsticks and stores them in Daiso pill organisers, creating her own portable palettes. She then uses a lip brush to apply them to her glamorous clients, amongst whom she can count Emma Stone, Madonna, Zooey Deschanel.
For me, the very thought of beheading a favourite lipstick to smoosh into a tiny box is like my personal horror movie. I just can't do that to my babies.
But, squeezing some gel into a pill organiser, or taking a scoop of body moisturiser? It doesn't destroy the aesthetics of the product, takes a few seconds, and is well worth it to be able to fit a few more pairs of shoes in my case.
Carla Gee is a writer and illustrator based in the Australian Capital Territory. 
Eyebrows in need of some lovin'? Jessie Stephens has found an eyebrow kit that changed her life for the better. She recommends it, on Mamamia Out Loud.
Shout out to all Dads.
Here at Mamamia we are always looking for ways to make Mamamia even better. Dads, we need you to help us do that by filling out this quick 15 min survey for us. Click the button below for your say.