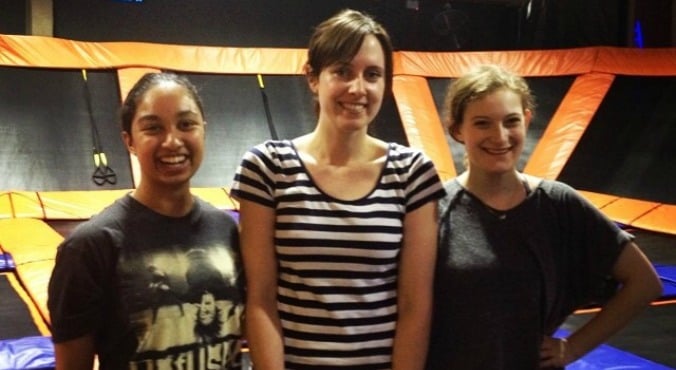 Image: This is what we looked like before we hit the mats. You'll see the 'after' shot in a minute.
"It's so fun, you won't even know you're exercising!"
That was the promise made to The Glow team as we pulled on our special grip-soled socks and got ready to try out Sky Fit, a bouncy-bouncy gym class conducted on actual trampolines.
We're not talking about baby bounces on mini trampolines either. No, Sky Fit classes are held on big trampoline grids, surrounded by thick bars of orange padding. These are dug-out, rather than elevated, so if you fall (and you might), you're not going to hurt yourself too badly.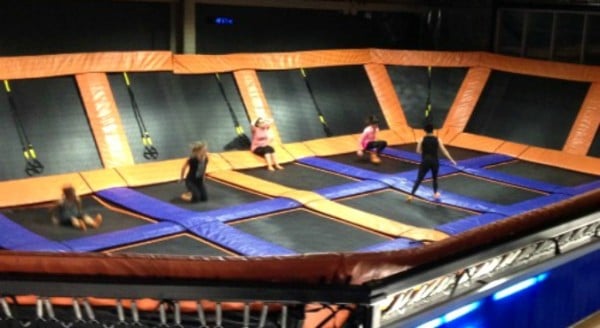 We were taking a Cardio Sky Fit class, led by Bec, a strong-shouldered trainer with cropped black hair, who also teaches spin.