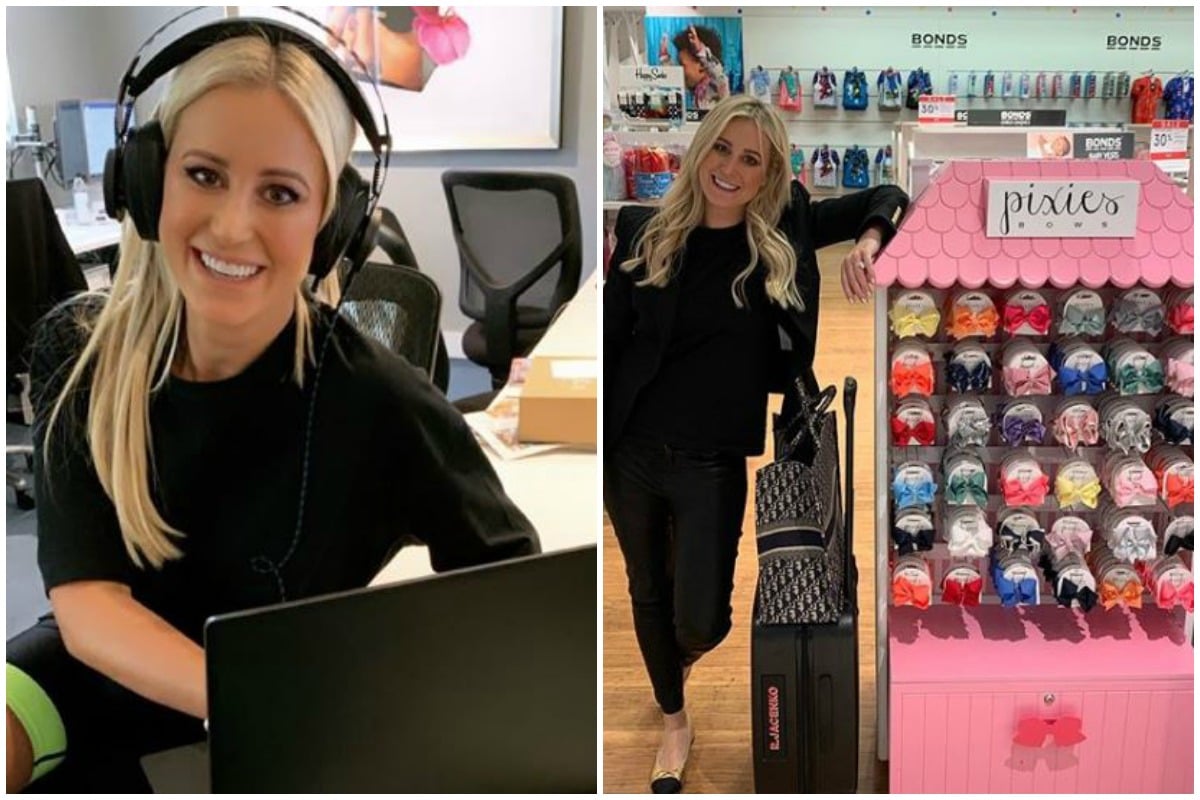 Ask Roxy is a series that answers women's burning workplace questions, from how to deal with a toxic co-worker to how to ask for a pay rise.
Roxy Jacenko is the founder and director of Sweaty Betty PR, The Ministry of Talent, Social Union, 18 Communications, Pixie's Bows and Roxy Jacenko Accessories, and is known for being straight-talking, tenacious and relentless in her commitment to keeping her clients and customers happy. 
Here, 28-year-old Mel, who works in Sales, has a question for Roxy. 
I have a co-worker who I can't stand.
She's incredibly negative – always whinging about her life, as well as our workplace, and she sucks all the energy out of me. I'm not sure how to act around her, because I don't want other people putting me in the same category. She's started rumours about people and tears down other people's work. Recently, she's started making comments about people's appearances – saying they're ugly, or not looking after themselves. She's also lazy in her role, but because we're on the same level, I don't feel like it's my place to say anything.
It's having a direct impact on my well being at work, because I come in anxious that she's been talking about me behind my back, too. I also end up picking up the slack of her workload, and don't get a lot of credit for doing so. 
Our manager doesn't seem to notice it, or she's just chosen to ignore it. How do I stop the negative conversations from happening, and also get management to take notice of what a toxic person she is?
Haven't we all experienced this at some point? It's a frustrating yet all too common occurrence in the workplace. I personally can't tolerate this on any level – it's an absolute drain and not to mention bore! If this was happening in my office, I'd be putting a stop to it quick smart. After all, it only takes one rotten apple to spoil the whole cart.
The workplace can pose countless issues. Here, psychologist David Gillespie explains what to do if you suspect your boss might be a psychopath. Post continues after video.