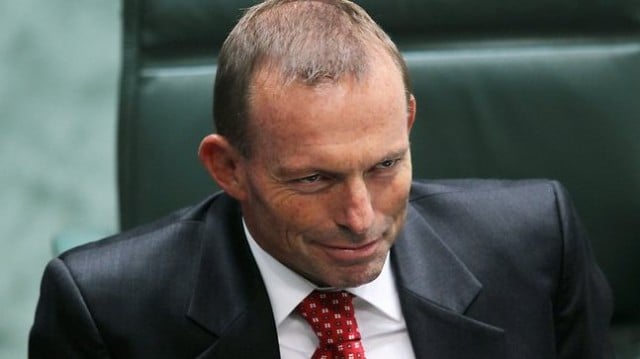 Today marks the end of Tony Abbott's first 100 days of government. And what an auspicious occasion it is.
There have been highs. There have been lows. It's been a real emotional roller-coaster.
Upon being elected, Tony Abbott said:
"In three years' time, the carbon tax will be gone, the boats will be stopped, the budget will be on track for a believable surplus and the roads of the 21st century will finally be well under way. And from today, I declare that Australia is under new management and that Australia is once more open for business."
So, let's have a look at the business the Abbott government has accomplished in this time:
1. Put one woman in a cabinet position.
More women in the Voldemort Cabinet than the Abbott Cabinet #auspol #justsayin pic.twitter.com/5KEMQlPwem

— Luke Hilakari (@lhilakari) September 16, 2013
2. Established the ominously named Operation Sovereign Borders, a military response to combat the apparent scourge of asylum seekers heading for our shores.