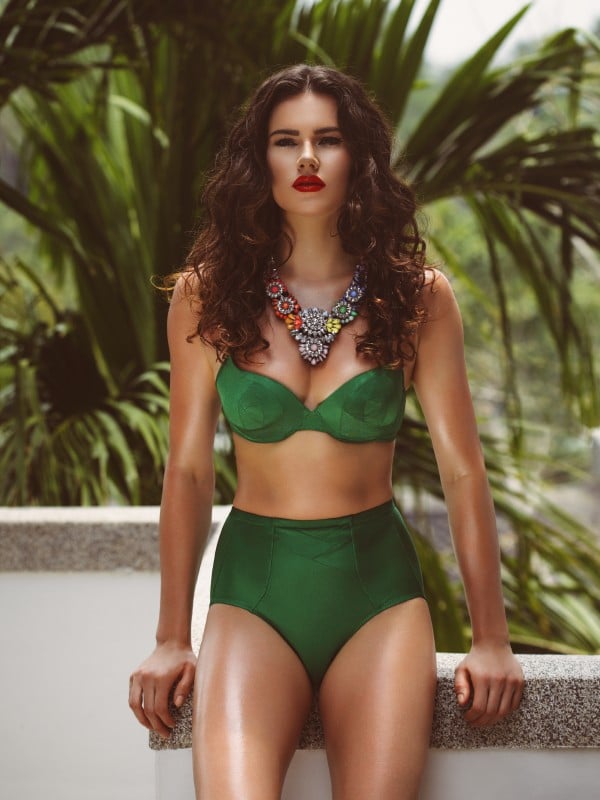 I have a lucky dress. Actually, let me rephrase that:  I had a lucky dress.
As of yesterday, I no longer have that lucky dress.
I do however, have a very organised wardrobe.
For a long time, I thought I was the only weirdo who thought a "lucky dress" was a normal thing to hold on to. It turns out I'm not.
I might, however, hold the record for longest-keeping-of-a-lucky-dress. I had it for more than 20 years. There was no chance I will ever fit into it again or, given the state of it, that it would ever even be wearable. But still, I clung onto it.
Until the weekend. I called in some 'professional' help – my friend, Louise, who declutters for a living.
Louise is a professional organiser, but she also loves me like a sister, which means she is one of very few people in the world who can say things like: "Why is your room SUCH a fucking mess?" without offending me.
She  set her sights on my closet first. Particularly the 'dresses' section. I admit I buy a lot of dresses I've never actually worn, but they look SO cute in the shop. She threw them onto my bed, one-by-one, making noises that signified deep disgust.
"When and where did you ever expect to wear this???" she scoffed, pointing to a lime green taffeta number.
It took some effort to get me to admit it was from my formal and now almost 30 years old. I cried, I interpretively danced, I tried to convince her that it couldn't be culled. She was hearing NONE of it.
Binned.
Ruthless doesn't begin to describe Lou. Item after item was shoved brutally into a bright yellow garbage bag. Outside I was nodding, eager to please. Inside, I was dying.
But slowly (very slowly) I realised it she was right. Everything she was binning was surplus to requirements. (Except for my old Doc Martins. Lou THOUGHT she saw me throw them out but in reality, they were put under the kitchen sink. Well, I thought that was what she thought. But she was an old hand at this kind of thing. Before turfing them, she gave me a chance to make my case. Besides wearing them to schoolies, I couldn't give her a reason to keep them. They were a lovely reminder of simpler times, but I was an adult now and, as she pointed out, I needed to behave like one.)
You might not have a friend like Louise to be totally ruthless and unforgiving help you cull, so I'm going to help you out. Decluttering your wardrobe is easy. But first, take this key piece of advice on board:
Remove the one piece of clothing you've been holding onto for sentimental reasons.
Once you do that, the rest will just fall away.
Then gather every item of clothing you own and put it all on top of your bed. Resist the temptation to leave some of it hanging up in the wardrobe. Then sort into piles. Dresses, coats, shirts, pants, shoes etc.
It will probably, temporarily, look a little like this. Don't freak out.
Then to really get into the mood, have this song playing on repeat in the background: