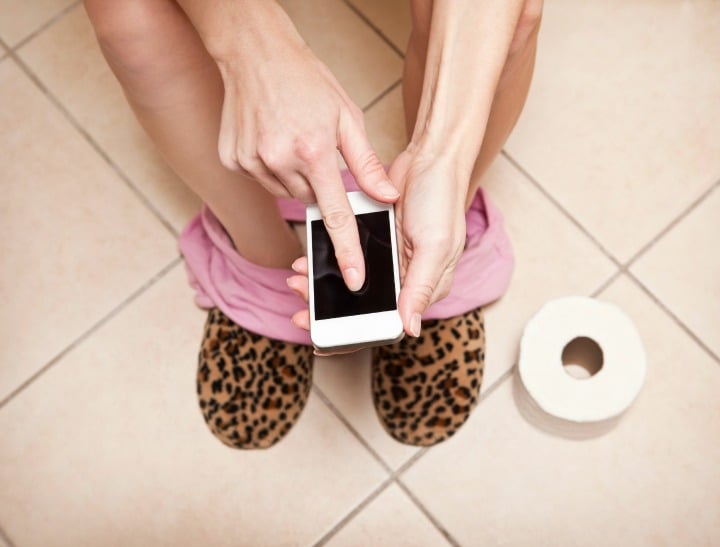 Whether you're travelling, stressed, or change your diet for whatever reason, there comes a time when you can't quite go.
Yes, we're talking about constipation. And how to treat it.
Steve Marburg, a representative from The National Continence Foundation, explains constipation can be different for different people: "regular is two to three times a day to two to three times a week. It's a very big range of what is considered normal".
A recent study published in The American Journal of Gastroenterology found the number of people arriving at hospital emergency rooms due to constipation is on the rise.
According to the Gastroenterological Society of Australia, up to one in five adults report they have constipation.
Yes, constipation is a very real health problem. There are many things that can contribute to being constipated, diet, water intake and even underlying medical issues.
Here are a few things you can do if you can't poo.
1. Exercise
Exercising regularly can play a role in maintaining bowel movements. "Some foods tend to make your bowels slower and stools firmer. By exercising more, your blood pressure will help everything to pump, and in turn will help move your bowels. The more blood that  goes through your system, the more your bowel will move."
Try some of these simple yoga moves. (Post continues after gallery).