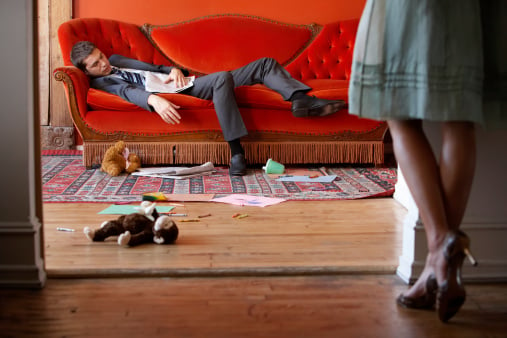 It is a rare moment, so it must be savoured.
No one can prepare your for the fact that when you are a parent, you are NEVER alone.
Sure, they warn you.
But you never really understand.
And then you find yourself without a moment alone with your partner. You never make it through a movie without stopping 4 times to put the same child to bed. You can never go, "Hey, let's go to the movies," at the last minute.
Time alone requires planning. Meticulous planning.
Recently a Reddit User posted:
"20 years of marriage and 6 kids later we found ourselves with 2 hours alone in our own house for the first time in a long time. We had pizza delivered and drank a very good bottle of wine. Watched a movie without interruption. It was wonderful."
What followed were parents spilling what they get up to when they have a couple hours alone.
So we gathered those up and asked some mums around the office to see what they do in those very rare, very precious moments.
CLICK THROUGH the gallery to see the responses: