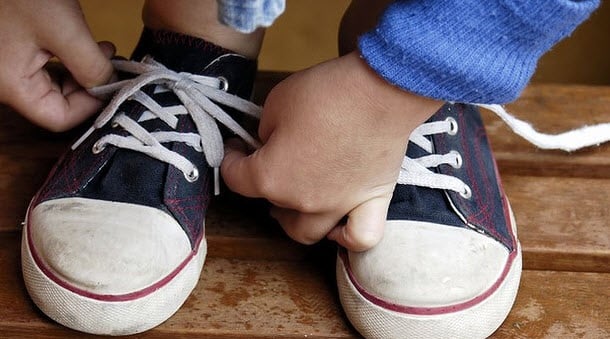 It's the skill the little one needs before they upgrade from Velcro to laces.
If you haven't done it by the time they need to go to school, then you are causing a world of pain for teachers.
We are talking about teaching your kids to tie their own laces.
There are lots of different ways to teach them. But each and every way seems extremely complicated to the way this school recently suggested on their Facebook page.
Ross Elementary in the US said, "On the 'wish list' of many Kindergarten, 1st grade, and PE teachers are students who know how to tie their shoes! If your little one is having a hard time mastering this skill, here is quick alternative to traditional tying.
CLICK THROUGH the gallery to see the steps, and the video is below: