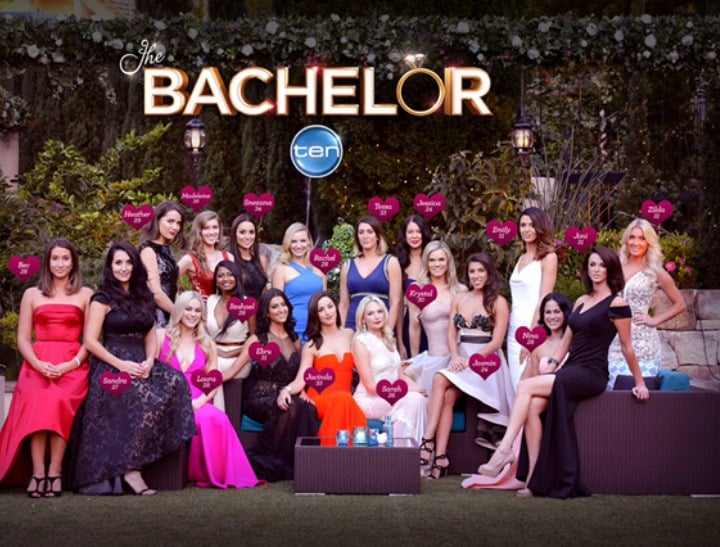 One of these 19 women will definitely/maybe/possibly get shacked up with Bachelor Sam.
We've just got our first look at this season's Bachelorettes – the 19 women who'll be competing for Bachie Sam's affection in the hope that he'll propose to them and then decide he likes Louise better. (Kidding. That's so last season).
First impressions: These are some very, very impressive women: vet, teacher, dietician, charity worker. They seem smart, funny and talented (WHAT ARE THEY DOING? DO THEY KNOW WHERE THEY ARE?).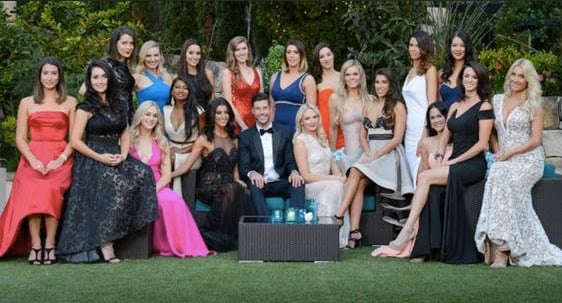 In the first sneak peek at the episode released by Ten, the Bachelorettes put their smarts to perhaps the most important task: how to make a lasting first impression? How to convey "fun and adventurous" but also "not a psychopath"?
It's a fine line.
One woman dances for Sam.
One brings him beer.
One makes him a rose out of a balloon (note those skillz for later, Sam).
One yells, "HELLO MR BATCHELA"  in a bogan accent so fantastic that Alf Stewart will probably want to sue her.
One tells him she wants kids, because, you know, it's good to get that kind of thing out of the way in the first ten seconds of meeting any man.
One brings a polaroid camera to capture the moment, and tells Sam he can keep the photo FOREVER (#generosity).
And one girl – wait for it – will make an impression that will leave Sam begging for more.
Watch the teaser here: 
I wonder how many of these women are aware that Bachelor Sam has told Australia that he's not interested in having sex on the show. He's up for pashing, sure, but not anything more because he likes it Old School. "I haven't been on Tinder or tried online dating," Sam told the paper. "I am more [of] an old school people person."
More: Why Sam Frost needs to have sex on The Bachelorette.
Bachelor Sam has also said that he will not be proposing at the end of the season after he got some advice from Sam Frost: "I cannot see myself getting down on one knee to propose at the end of a TV series," Sam added. "I'm not that kind of guy."
Of course, it takes a certain type of person to decide to fall in love on national television. Apparently one of the women already has the nickname, 'The Hurricane'.
Jacinda Gugliemino is a children's entertainer and she has promised to be, well, entertaining. She told the Sunday Telegraph, "I am quite a loud person…I am very energetic, I love to party and I am always trying to have fun."
She's not entirely sure being called The Hurricane is complimentary, but she's taking it: "I think I am called 'The Hurricane' because I cause a bit of a whirlwind. I don't know if it is positive or negative title … hopefully it is positive."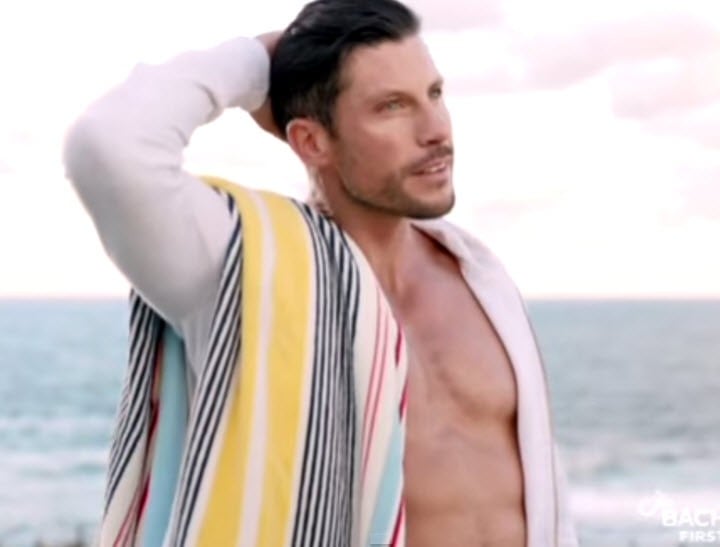 Bachelorette Rachel, from Adelaide, says she was attracted to Bachie fame by the prospect of adventure. "The Bachelor Australia looks like an incredible adventure and from watching previous seasons of the show, I have seen how it opens girls up to love," she told Network Ten (conveniently forgetting that they also get CRUSHED).
Bachelorette Ebru cites a genuine desire to find love as her motivation, telling Ten, "I don't see putting yourself out there as a bad thing. I always search for love and I am sure it will come knocking soon."
There's only one thing we know for sure about this season of the Bachelor – if you're not prepared to compete with a woman who can make a rose out of a balloon, you should bow out now.