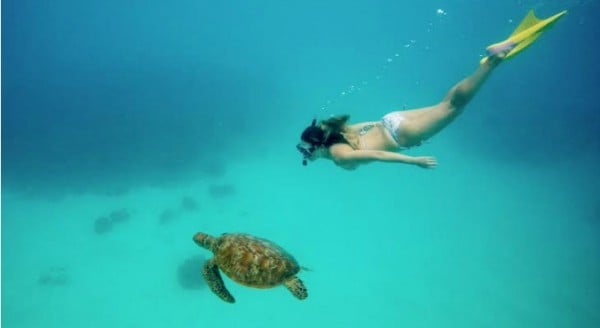 Laura McWhinnie, the lady behind the blog This Island Life, sure knows how to squeeze the best out of her hours.
The Bondi Beach-based advertising creative lives as if it's summer all year 'round, pursuing the best fashion, travel, beauty and design inspired by tropical weather.
This Island Life's blog and Instagram resemble the highlights reel of the tropical island holiday of your dreams. For instance, it's not unusual to see photos of Laura doing exotic things like diving alongside marine animals and jumping off the side of a boat into turquoise seawater:
Jealous yet?
It's hardly surprising that Laura's perfect Sunday is equally dreamy. Here's what her ideal lineup looks like:
1. What are you eating?
My birthday cake! My friends made me a Raw Raspberry Cheesecake from a recipe on the Lorna Jane 'Move Nourish Believe' blog.
2. What are you listening to?
I'm loving Iggy Azalea and Childish Gambino right now.
3. What are you doing?
I've been having freediving lessons with my trainer and my photographer/videographer. The training really helped with the underwater shoots on our last trips to Fiji and The Southern Great Barrier Reef.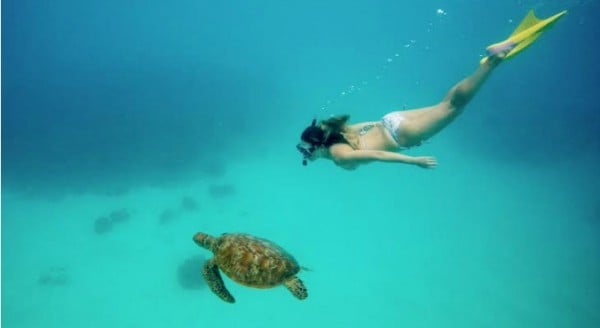 4. What are you wearing?
My Akubra 'Stylemaster' hat in charcoal, my Nixon 'The Time Teller' ceramic watch in black and my signature fragrance Costume National 'Scent'.
5. What did you do last night?
I kept it local with dinner and drinks at The Sailors Club in Rose Bay, Sydney.
How did you spend your Sunday morning? 
If you enjoyed this, you'll love the other instalments in our Perfect Sunday series: